As administrator you will be able to see section Bank Link in Administration -> Expenses. Here you can set up link with your bank and link credit cards with users.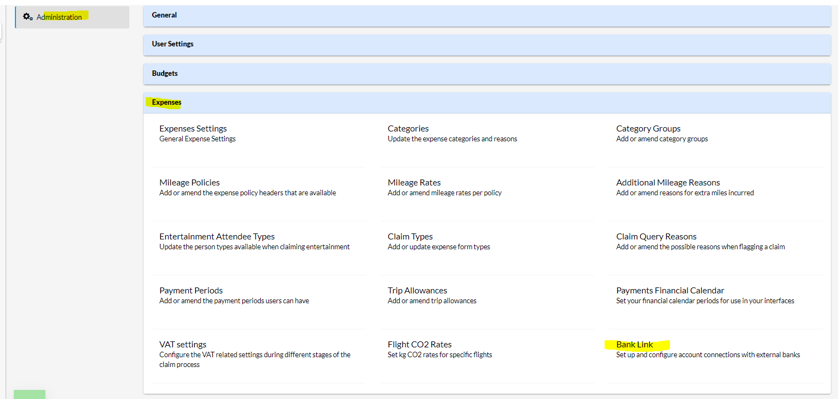 When you go to Bank Link , you will see ''Add a new bank'' button

Click ''Add a new bank'' , you will then be presented with option to connect to provider.

Click ''Continue'' then search for your bank ( use filters ) and confirm credential.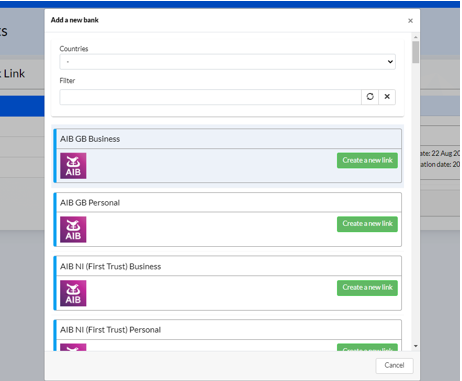 CREDIT CARDS AND CARD OWNERS
When you link with your bank you will see the credit card accounts available on our site in section Accounts.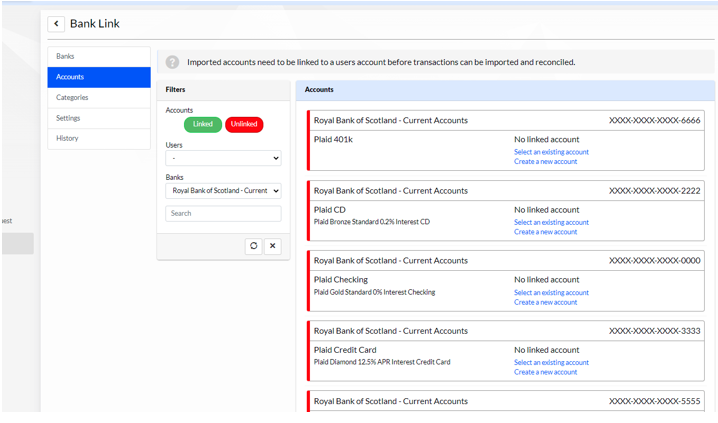 In Accounts section you can assign credit card to user account ( if account is already created).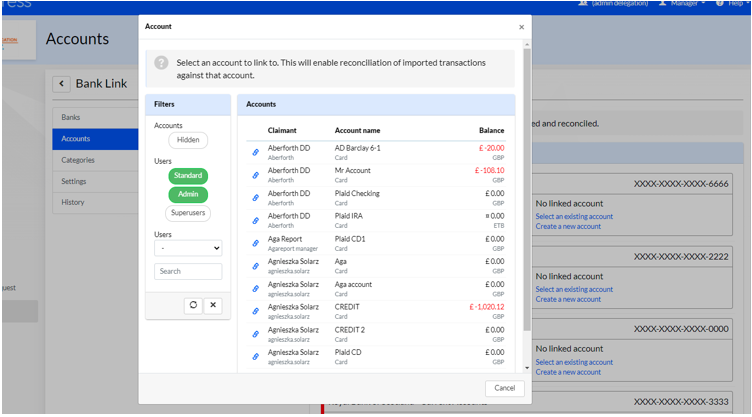 Or you can create a new account and assign to a user from this screen.

In 'settings' section you can set up a statement start date - this is the date that statement begins on.
For additional information on Bank link navigate to Linking credit card to a user through Bank Link – MyExpenses (pointprogress.com)