Upon first starting the app you should be presented with the following screen.
Enter your site name which is the first part of your website address up to .meo-busoness.cloud/.myexpensesonline.co.uk then click NEXT button.

If your site is set up to use SAML single sign on you will be presented with a screen similar to the following.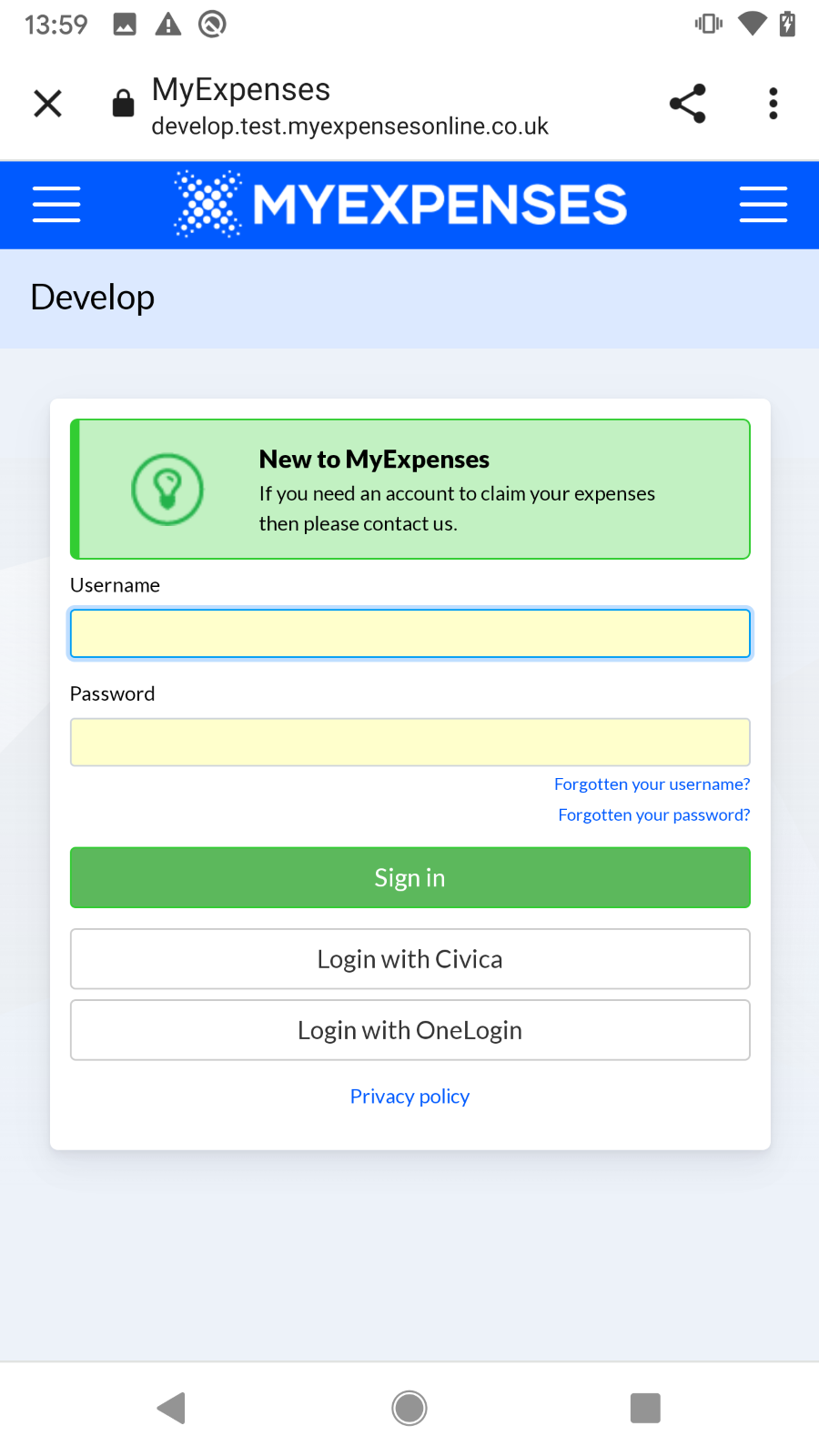 Depending on how your system has been configured you may have options to login with username or email and password or just a button to login with your organisations identity provider. Choose one option and follow the instructions on screen.
If your details are correct you should then be successfully logged into the app and presented with the apps main home screen.