The Expense Team queue can be accessed from the dashboard area then 'make payments'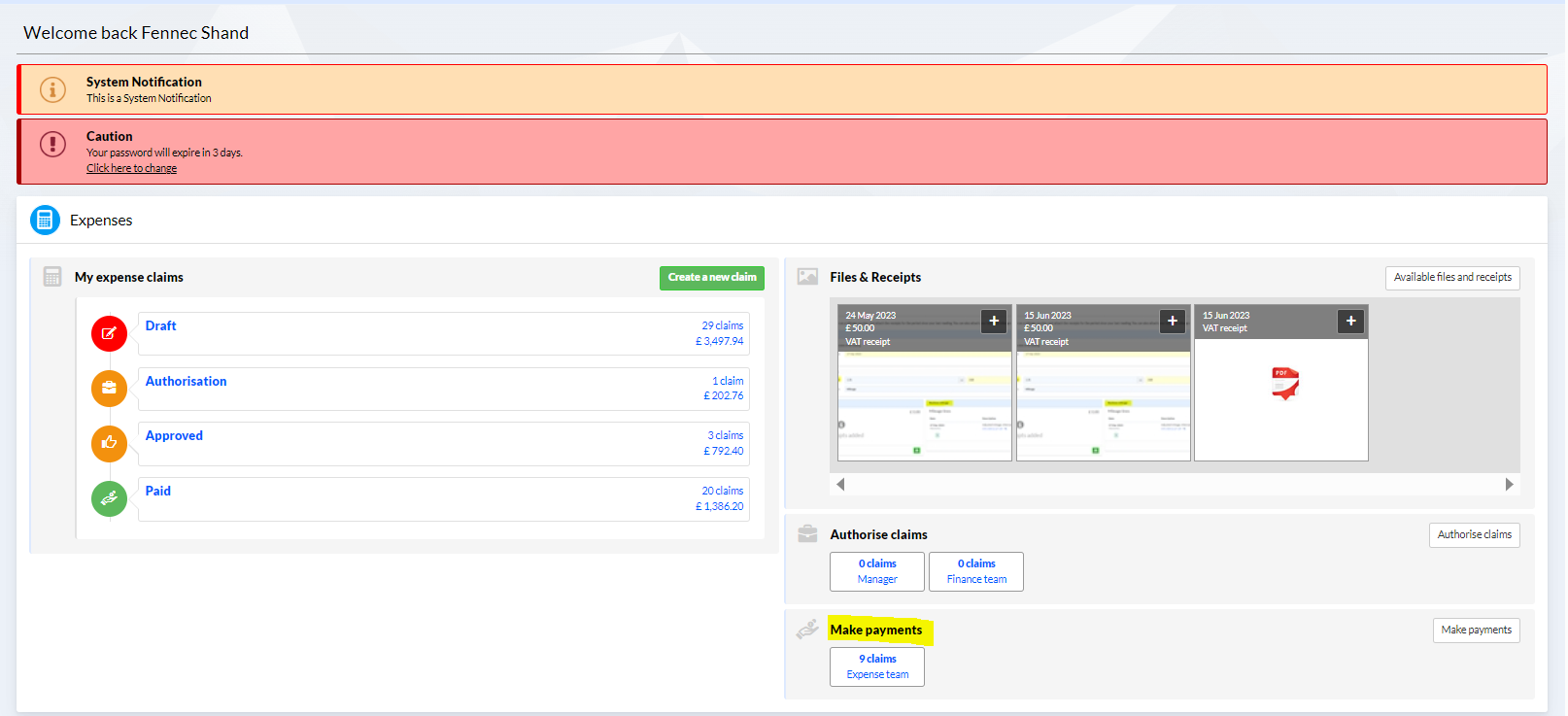 Claims at Expense Team level may have claim notification attached to them such as below.

This message indicates that the claim has been approved and added to a batch which is awaiting payment. You will not be able to deny the claim until the claim has been taken out of the batch.

Approved indicates that the claim can be denied or added to a batch.
If you need to deny a claim that shows the 'Approved (awaiting payment)' message as mentioned above this claim is in a batch and will need to be taken out in order for the claim to be denied back to the claimant.
Click here to find out how to remove a claim from a batch.