Forgotten Password
To change your password click on the I have forgotten my password link.
This will ask for either your email address or your username depending on how you usually log into the system.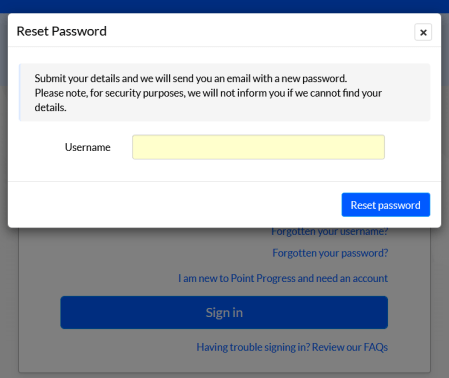 Enter this information and click Reset Password.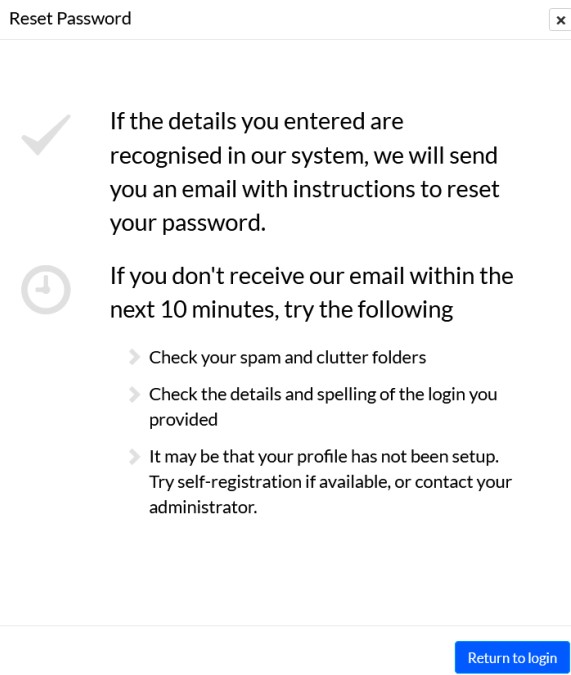 If the details you have entered are registered on the system, you will receive an email with a single-use password. This can then be used on the login screen.
Changing password
Copy the password from the email and login to MyExpenses using the copy/paste function.
The Reset Password box will appear. Enter the single-use password you received as the Current Password. Then enter a New Password.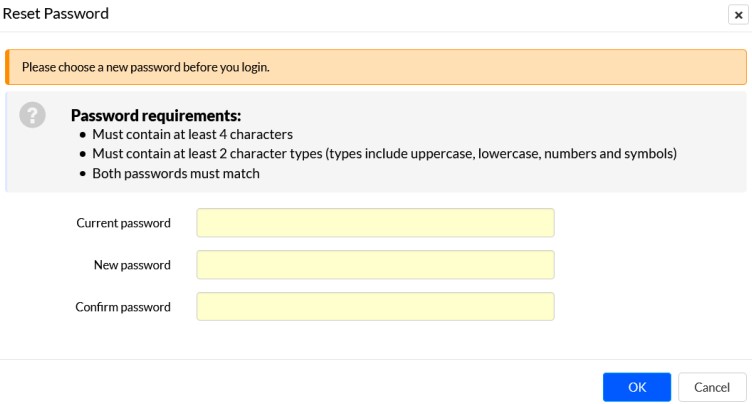 The password requirements will vary depending on your company policy/site setup.
Once the new password has been set, you will be returned to the login screen. Please login with your username/email address and new password.
Change your password
Passwords can also be changed from the user drop-down menu on the dashboard.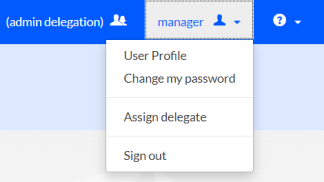 Click on the Change my password link on the drop-down menu in the top right of the dashboard.
Follow the instructions to change the password as above.
Once the password is changed, you will be required to log in again using the new password.
Password Expiry
If you see a password expiry notice when you log in to the site, you can use the Click here to change the link to set a new password.