You may wish to add a delegate to your profile, this is so that other people within the organisation can authorise/process claims on behalf of yourself or another person.
In order to set up delegation you must first navigate to the toolbar menu, shown on the screenshot below, and click Assign Delegate.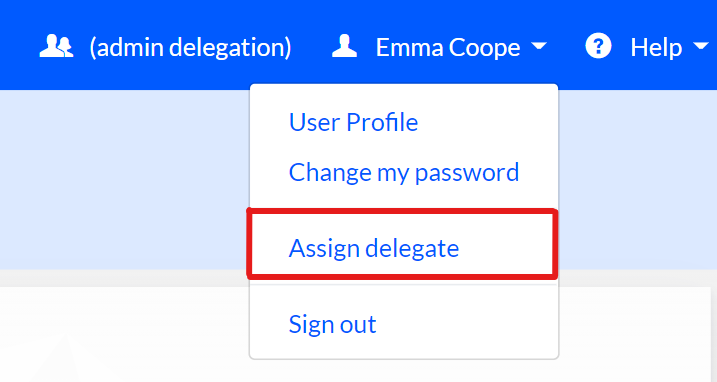 On the next screen, you can select a user from the available list to delegate. Or remove any currently assigned delegates.
The next time your delegate logs in, they will get an option to log in as themselves or log into your profile.
Working as a delegate
When you have been delegated by a user you will notice a button available on your toolbar as shown in the screenshot below. This is how you select to work as the person that delegated access.

The below screen will be presented when this button is clicked and you will be shown the list of people who have delegated access. Click the Arrow icon to work as that user, or click Work as myself to work under your own profile.