Adding a favourite to my expense claim
A favourite needs to exist before it can be used within an expense claim.
A favourite can be added by the company or yourself.
Personal favourites are added through the claim mileage entry screen.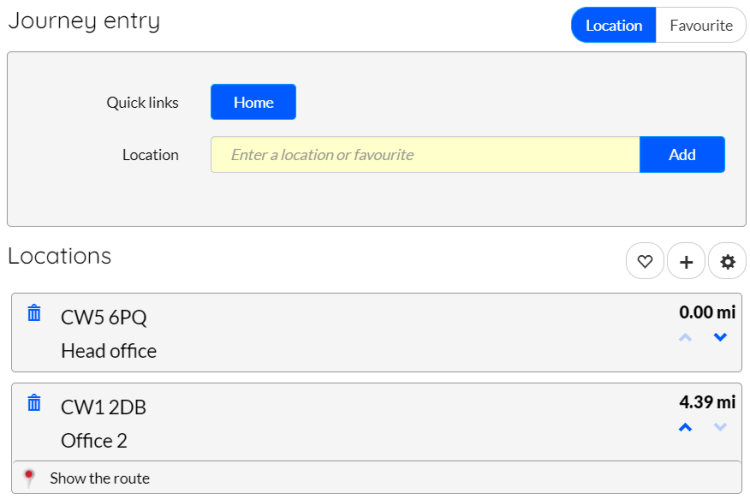 Once you have entered the journey as a claim line, use the heart icon, give it a name and save.
If the favourite name already exists, a validation message will be displayed under messages on the right menu.
To select the favourite that has been added, you can select Favourite located on the top right of the postcode entry screen.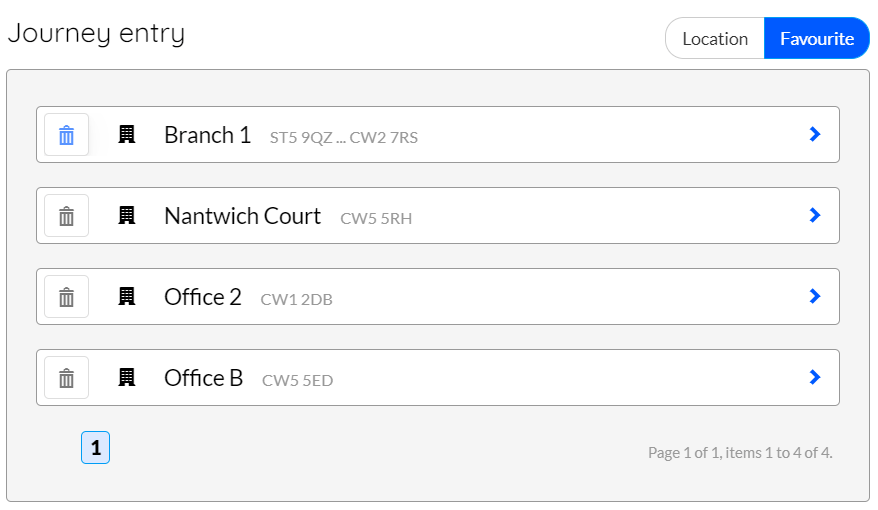 A list is displayed with all favourite journeys that are available to you. Company favourites cannot be deleted. The description of the favourite can be seen. Click the arrow icon to enter the journeys into the expense claim.