Adding Passengers
Create an expense claim within the Mileage category.
Any additional miles need to be added before entering a passenger onto the claim.
Click on the Add button below to add any additional passengers.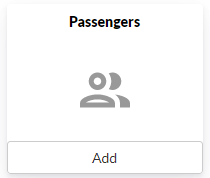 This popup menu will then appear, to add a new passenger click Add.
The names of the additional people should be added to the Name field, this is mandatory.
Locations are automatically populated from the main claim locations. Select from postcode and to postcode to determine how many miles should be paid for the passenger.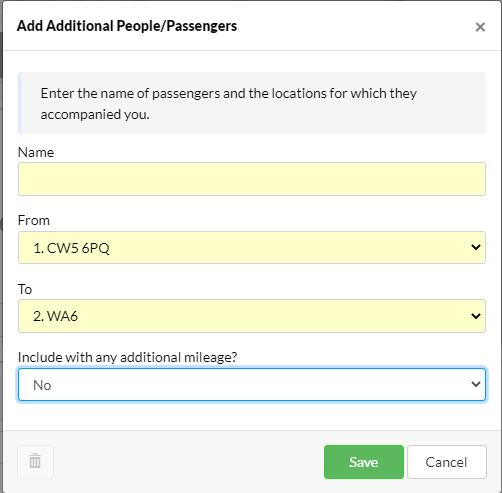 If additional miles are applicable for the passenger, the additional miles dropdown should be changed to 'Yes', before selecting Save.
Select Cancel to return to the final details of the claim line without adding the passenger.