Daily digest email reminders
Reminder emails can be sent daily to all users on the system.
Claimants with normal access to the system will receive reminders regarding ;
Expense claim progress
Credit card statements assigned
Request progress (Cash advances, new categories etc)
Timesheet status
Outstanding IComply tickets
Users with manager access will receive all of the above and the following
Expense claims assigned for approval
Forms assigned (Cash advances etc)
Admin users on the system will receive all of the above and the following
Claims awaiting/stuck on the system.
Enabling daily digest emails
Daily digest emails must be enabled by each user within their user profile, this will enable them to receive the daily email reminders.
To switch this on navigate to your user profile.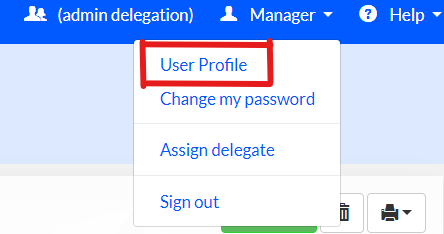 Once in your user profile, the switch below must be set to On.

Amending daily digest email settings (Admin users only)
For admin users, you can navigate to the administration on the sidebar and then General.



Select Email within the General settings. From here you can update the settings.
From address – This is the main address that all emails sent from MyExpenses appear to come from.
Systems address – This is the main systems email address used by the system to CC emails to. For example, self-registration emails to the finance system will appear to come from this address.
Digest send time – This is the time that the email digests will get sent out daily, the dropdown is in 24hr format. A time can be selected from the dropdowns.
The last digest sent – This is the time that the last digest email is sent out by the system, this is crucial if it is believed that the email did not get sent out, as the system will only be able to send out one email per day.
Claim wait notification delay – This determines how long an item must remain unactioned until administrators get notified about its waiting state. For example, this could be a claim that is still waiting to be processed by a manager. The system would then send out a reminder email to remind the manager that a claim must be processed.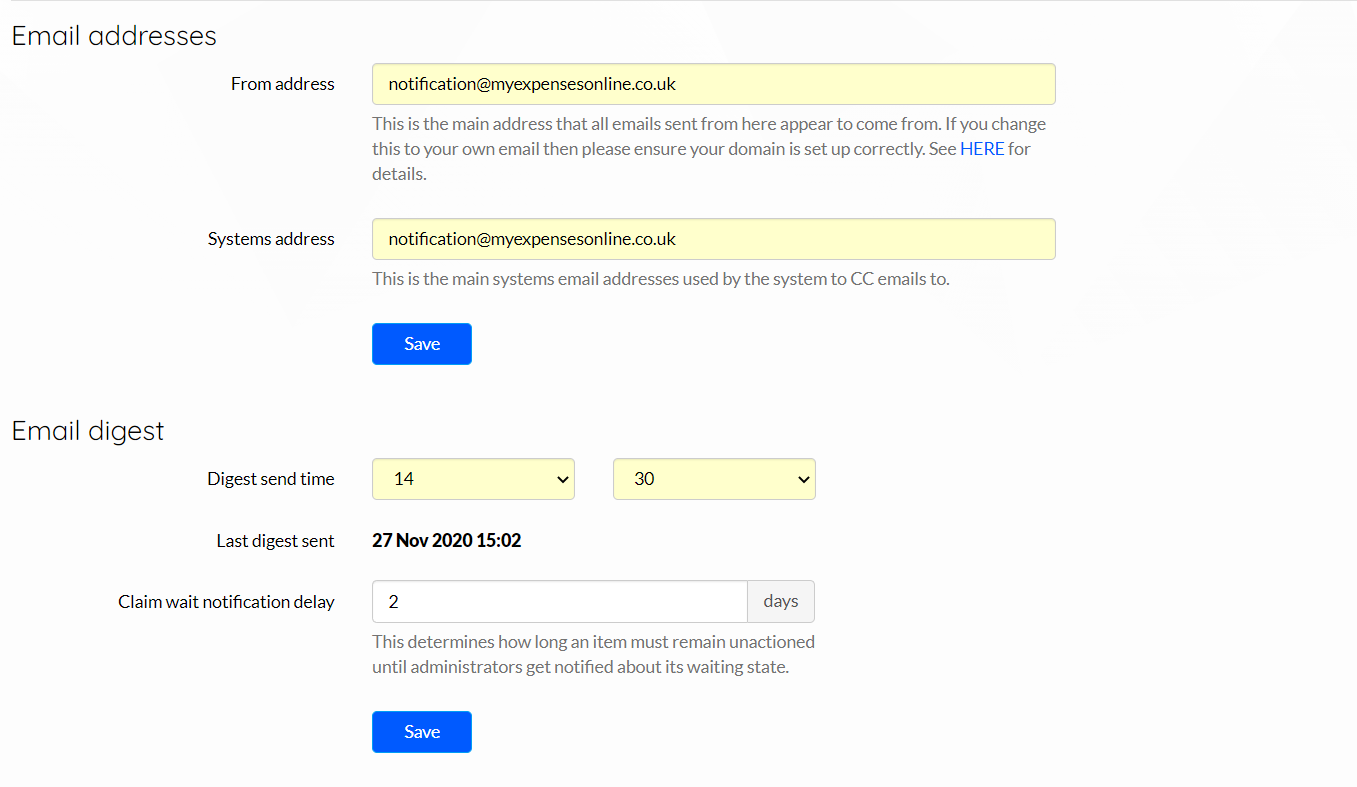 In order to change the content of the email, edit the order the information is presented in or add new fields, you must locate the email in the list below the settings.