Assigning a delegate on your behalf can be useful if you would like another user to be able to authorise claims on your behalf (for example if you are taking annual leave).
To assign a delegate, click on your user name in the top right of the Dashboard, and select Assign delegate.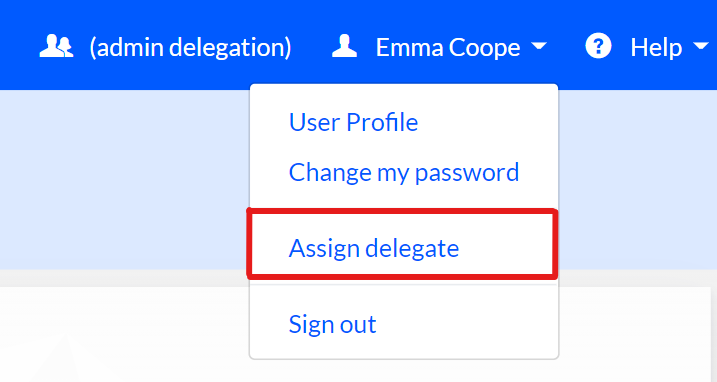 Use the filter to narrow down the list of available delegates, and select one by using the arrow next to their name.
You can also remove delegates from here using the Remove button.
Please note, the ability for users to assign delegates is not available on all sites. If this is the case, you will need to ask an Admin user to assign the delegate on your behalf.