Claim Category – Split category
Start by creating a new claim, if you do not know how to do this click here.
Select your category from the list available.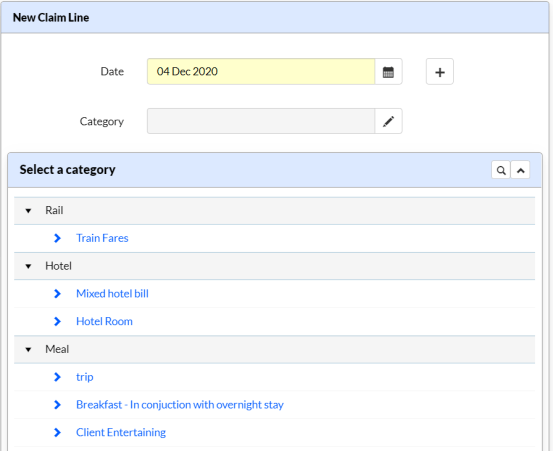 For hotels you need to select the date you checked in and either how many nights you stayed there or the date you checked out.
The country and currency need to be selected.

Under the date menu, you will find the cost menu.
Here you input the prices on your receipt into the relevant categories and select the VAT rate.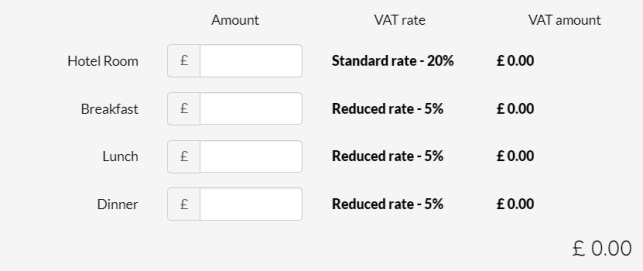 Then save and submit the claim as usual. An example of a completed split category claim is below.