Expense categories dealing with entertaining, of either staff or customers, require the names of all people present to be added to the category details. This way the correct VAT can be reclaimed and the correct details are stored for HMRC.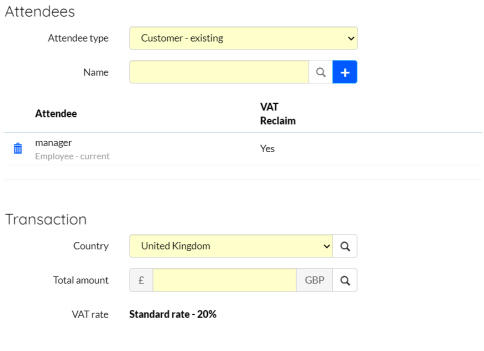 Use the attendee field to enter the names of the individuals for whom you paid. The attendee type field sets whether they are a colleague, customer or supplier.
The system will then increase the claim limit by the number of people in attendance and calculate the correct VAT split.
Enter the Total amount, any coding and a description.
Click Save.