From the Administration menu, select General and Coding Settings.

From this screen, you can switch on/off various coding levels to be used.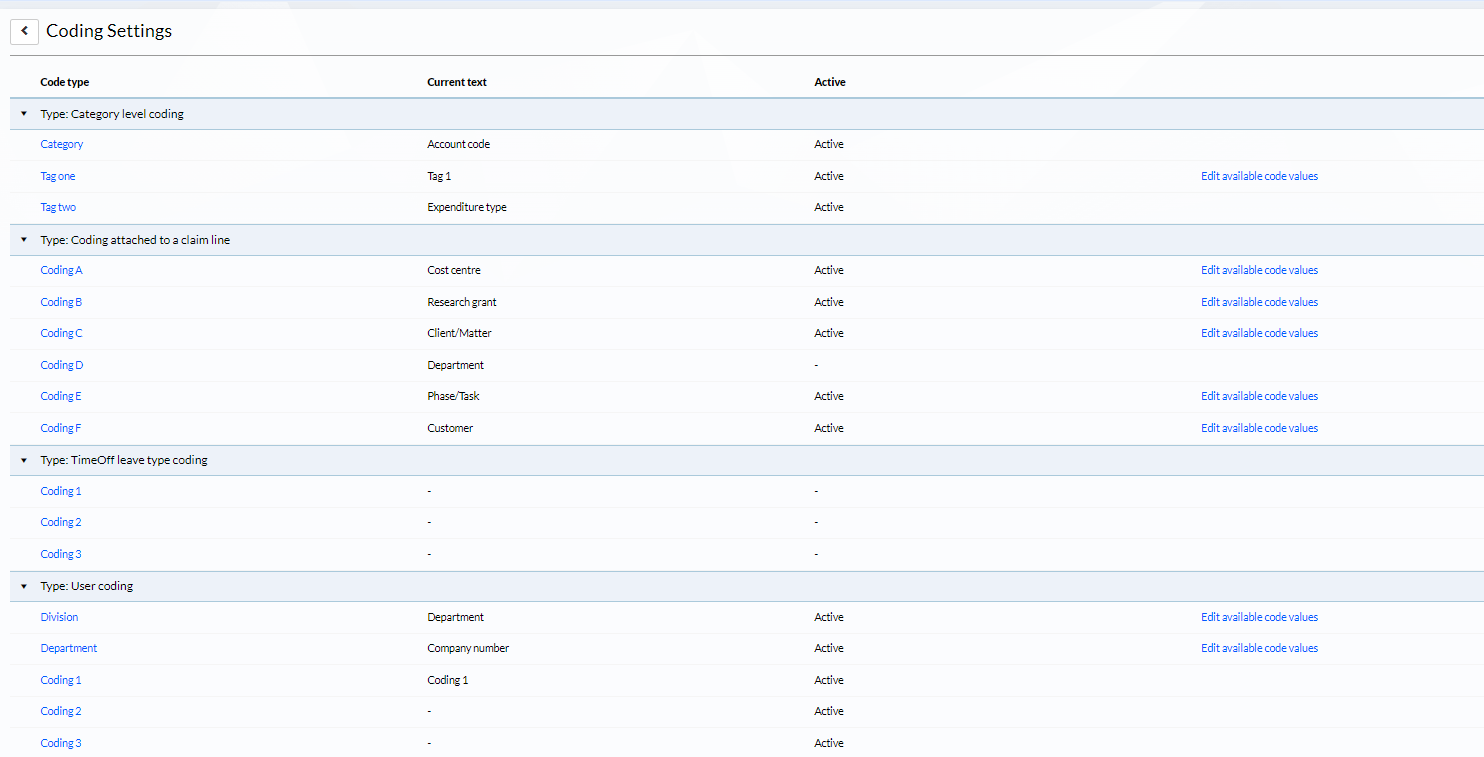 Click on the Code Type name at category level coding to enter the coding option screen below.

This screen has 4 fields to select:
if the coding is active is or not
the single and plural names of the coding
if the coding is editable or not after creation.
The coding attached to a claim line can also be edited or new codes can be added.
The Edit Available Code Values link can be clicked to add/edit coding depending on which level of code you would like to edit.
User coding can also be updated, this is coding that is relevant to each user on their user profile. The coding name link can be clicked to activate these codes and make them editable.