Create a new user profile
Navigate to the Administration area from the side menu, and under the User Settings section, select User Profiles.

To Add a new user, click the Add a new user button or, use the pencil by the users name to edit an existing user.

You will need to enter the details required to create a new user.
Email Address
Full name
Organisation
User type
Template user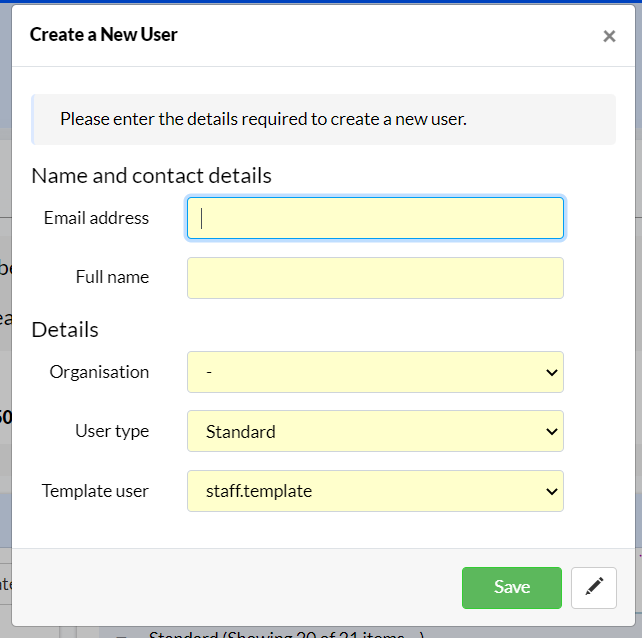 Once the correct information has been entered click on the pencil at the bottom to review the account and add any missing details.