Before you begin installing, we recommend that your install Point Progress Connect on the same server as your Sage 50 Accounts instance.

To begin installing and using Point Progress Connect, you will need to run the PPConnect.exe installer, found in the download zip file.
You will be presented with a welcome screen, and a link to read the licence terms. Clicking on the check box to agree to the terms will enable the install button.
Please note that the installer must be run via an administrator, you will need your IT assistance with this.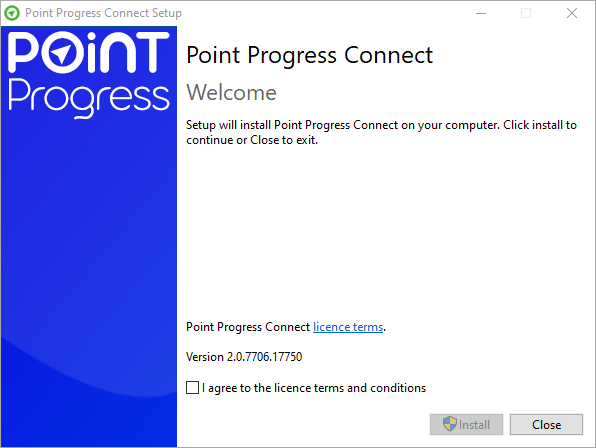 Once the installer has been successful, you will be asked if you would like to Launch or Close. Clicking on Launch will immediately run the Point Progress Connect application.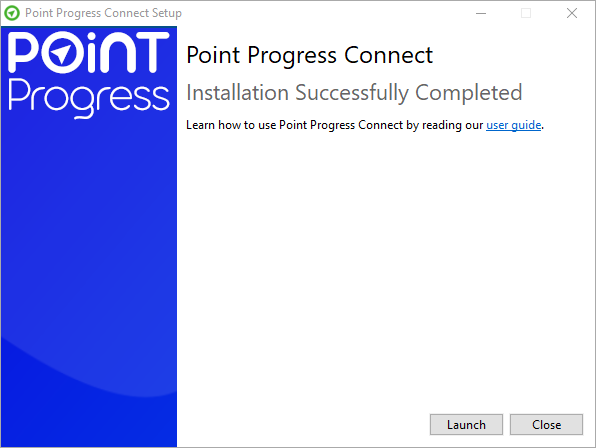 Once you have launched the application you are ready to set up the Point Progress Connect.
To do this click on the settings button in the top right-hand corner.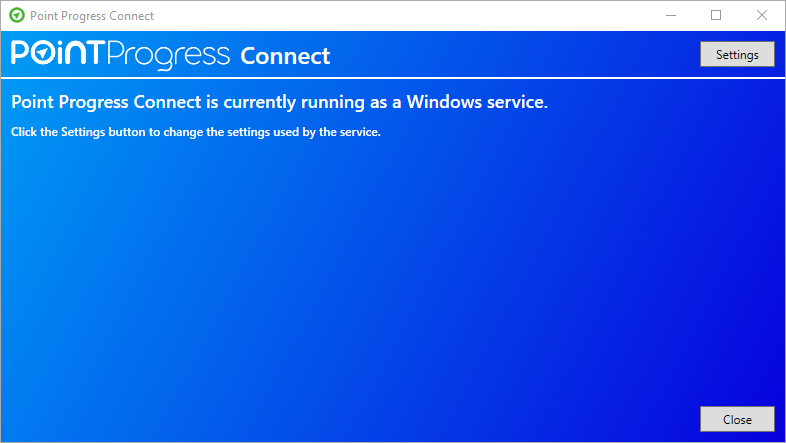 You will be presented with a Point Progress setting window. Here you will enter the following details.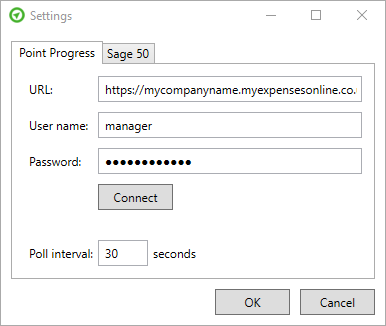 Once done, click on connect which will check if the credentials you've entered are valid. If successful, you can then click on the Sage 50 tab, you will need to enter the details to connect to your Sage 50 instance.
If you have only one Sage 50 Accounts instance you can leave the claim type and organisation as All. Otherwise, you can change the claim type/organisation to help configure different rules for multiple Sage 50 Accounts instances.
In the Data, path enter the Sage 50 Accounts path. For example C:\ProgramData\Sage\Accounts\2021\Company.000\ACCDATA
Finally enter in the Sage 50 username and password.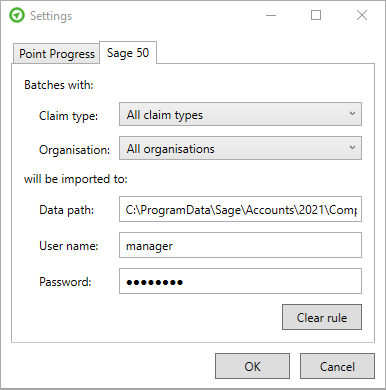 Once you have configured the Point Progress Connect application, when the service is next scheduled to check for pending batches, the application will immediately post the configuration to your MEO instance and will begin processing any pending batches into your Sage 50 Accounts instance.