Inbound interfaces (reports) can be used for user imports, coding imports and even workflow imports.
To access the inbound interfaces (reports) area, go to the Administration area from the side menu, then Tools, and select Inbound Interfaces.

For automated interfaces (reports) (the system picks up the file from an ftp location), this gives access to the import logs or manually upload a file.

Use the Upload button to upload a new file. Choose the file to upload and completed the fields.
After you have selected your file, you will see the details of the import.
Use the refresh button, next to Current status to see the imported/failed lines update during the import.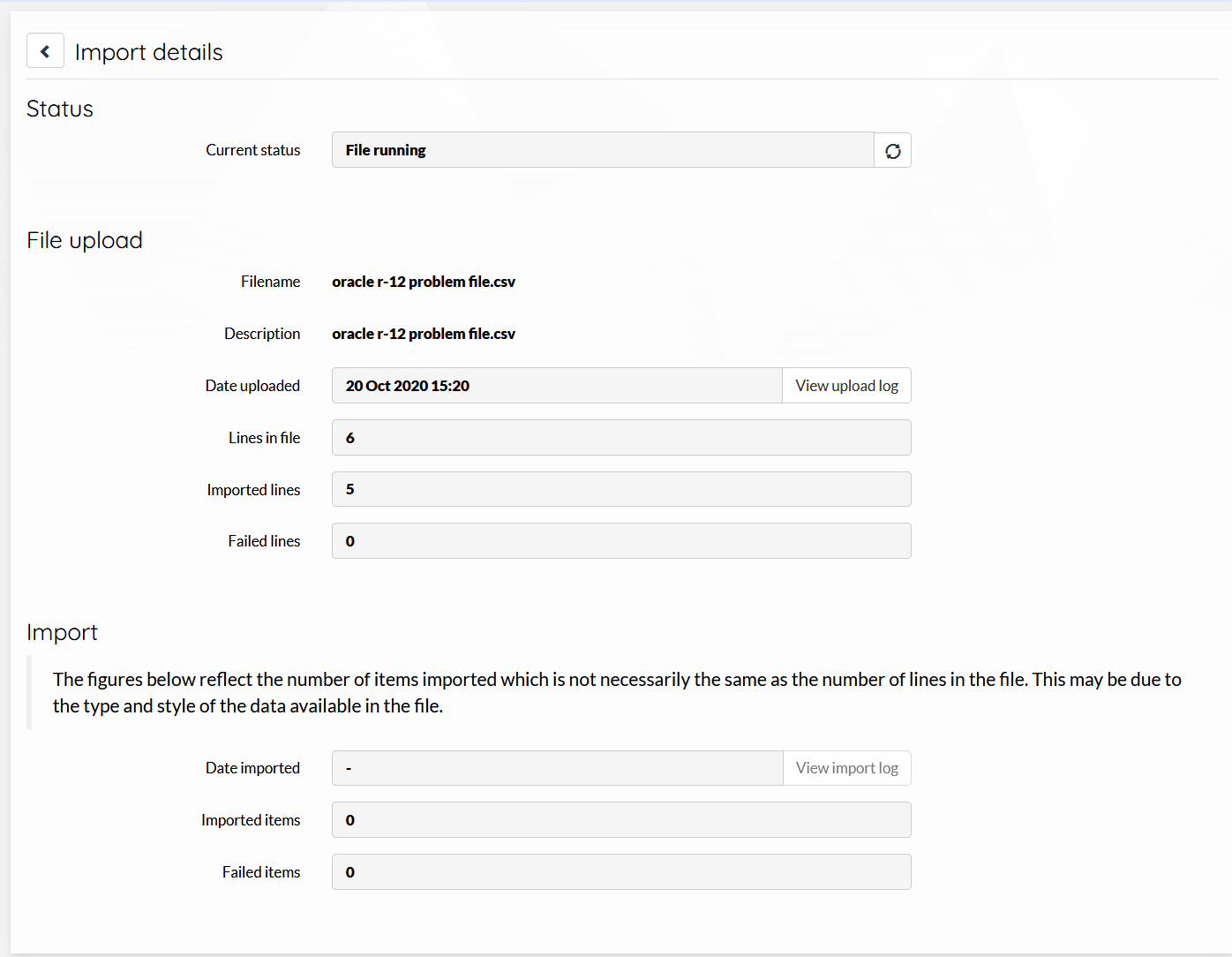 A successful import will look similar to the below screenshot.