Split Category
To create a split category click Administration in the sidebar, then click Expenses and Categories in the Expenses menu.

Click the green Add new button to add a new category.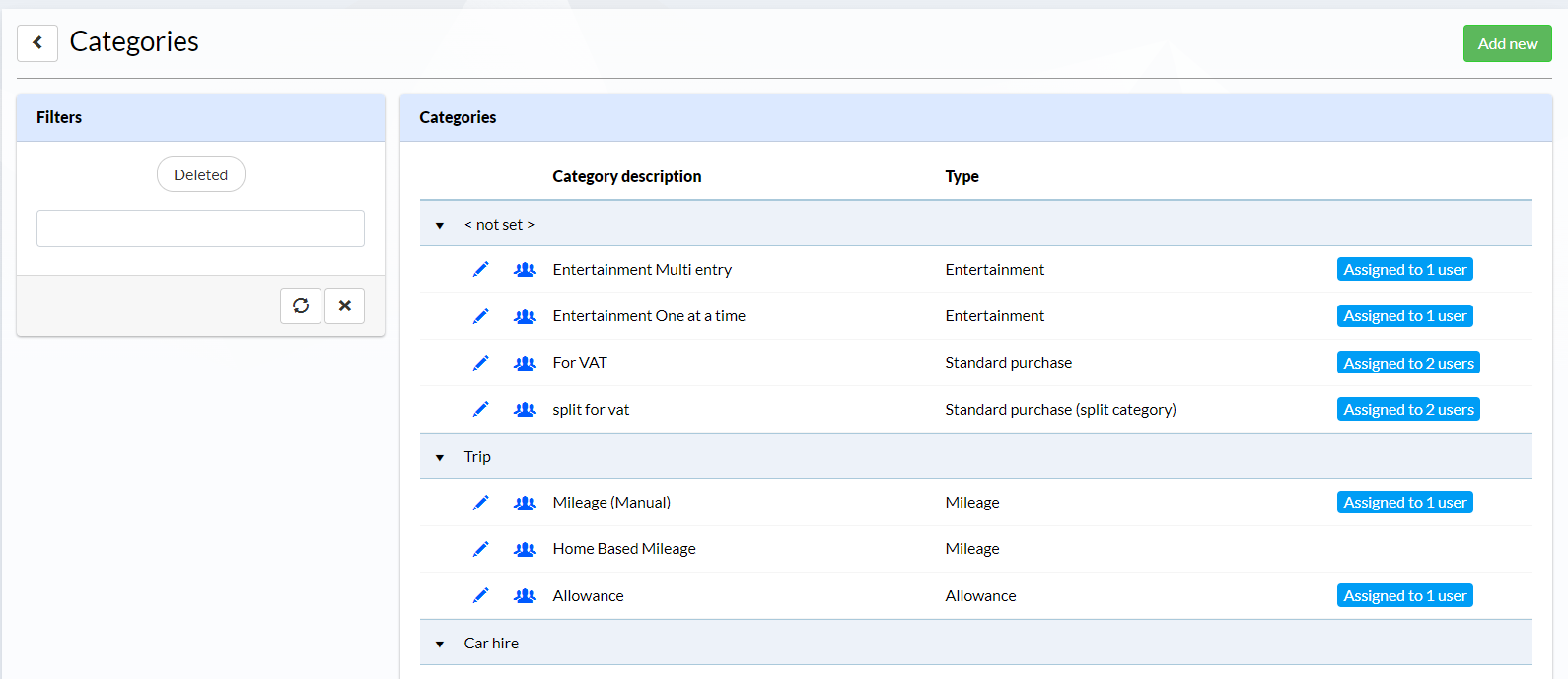 As the category type select Standard purchase (split category)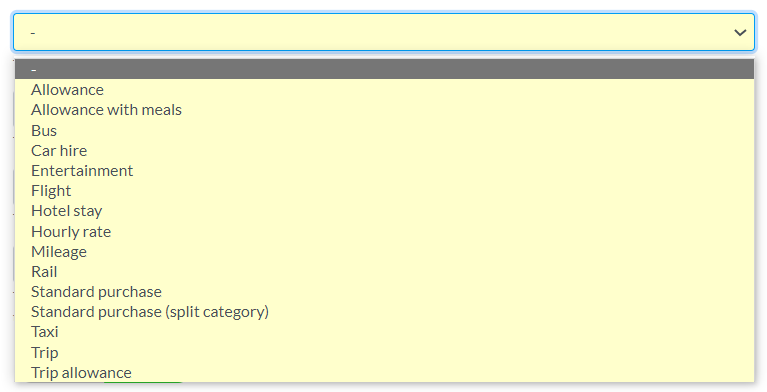 Once selected, the Split category options will appear which includes the two following options.
Allow start and end date entry
This allows users to enter the start and end dates of the expense claim rather than individual days, which can be very useful for claims like hotel bills.

Child Categories
Child categories will appear as individual line items inside of a split category claim.
You can use the pencil button to edit existing child categories.
To add Child categories click the Add child category button.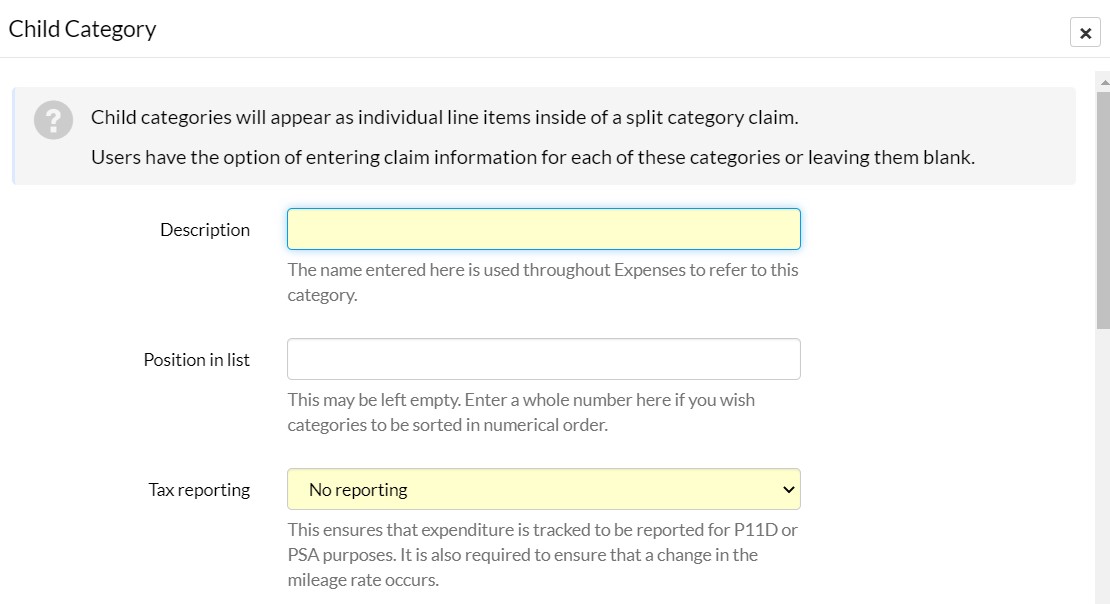 From here you can create a child category just like you would create a normal category, giving you plenty of customisation options.
Click the blue Save button to save the child category.