Applying account adjustments
In order to apply an adjustment for an account first click on the Settings cog in the Accounts section on the dashboard, and select Create or edit accounts

Once on the next screen, use the filter provided to search for the account you need to apply an adjustment to, and select the Pencil icon to edit the account.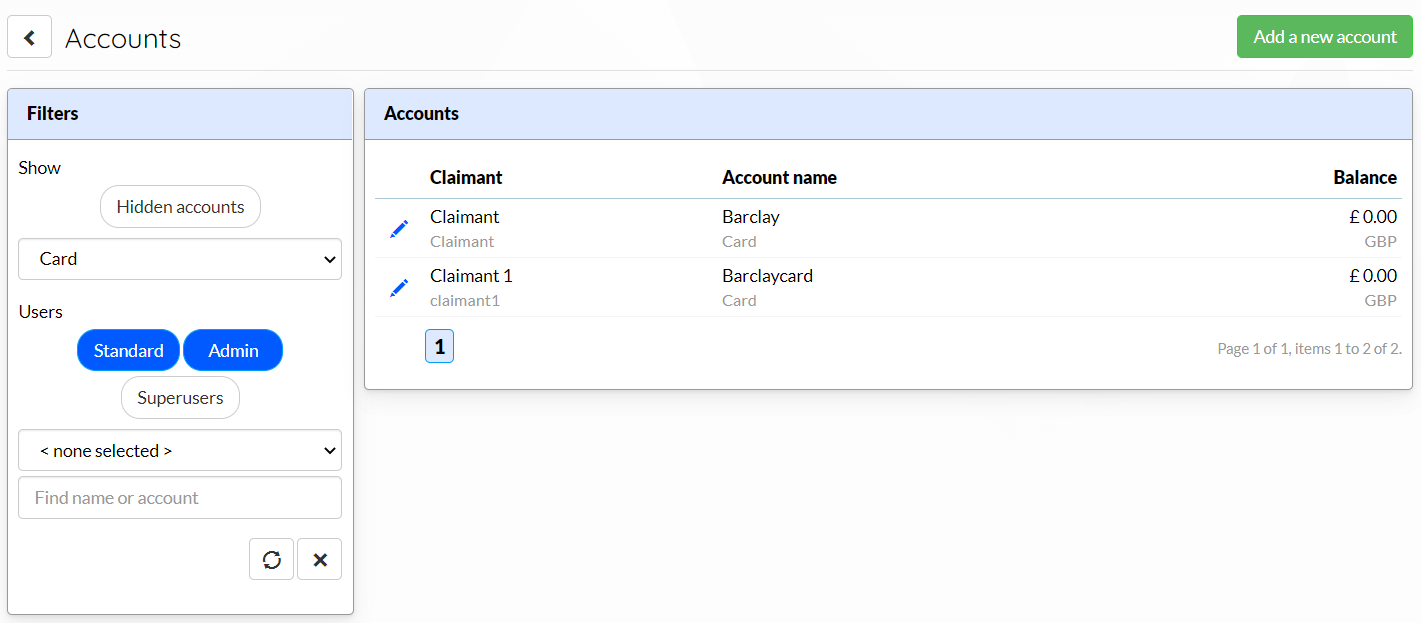 Under the Details section, click on Apply adjustment and the screen will extend to show the adjustments window.

You can enter a negative a positive figure in this box depending on the adjustment you need to make.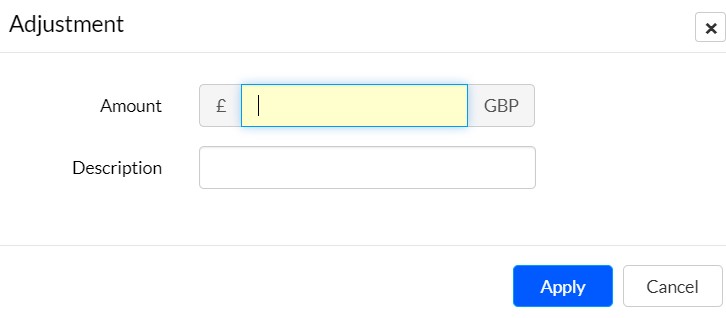 Click Apply to finish.