Adding a proxy user is especially helpful in situations where full access to the profile is not needed like delegation which is explained here.
Proxy access is used solely for the purpose of creating claims on behalf of somebody else.
Below are instructions on how to set up a proxy user.
Navigate to administration in the sidebar and click on User Settings, then User Profiles.

Once in the User Profiles screen select the user profile which is going to be creating the claims on behalf of another claimant, and click on the Pencil icon.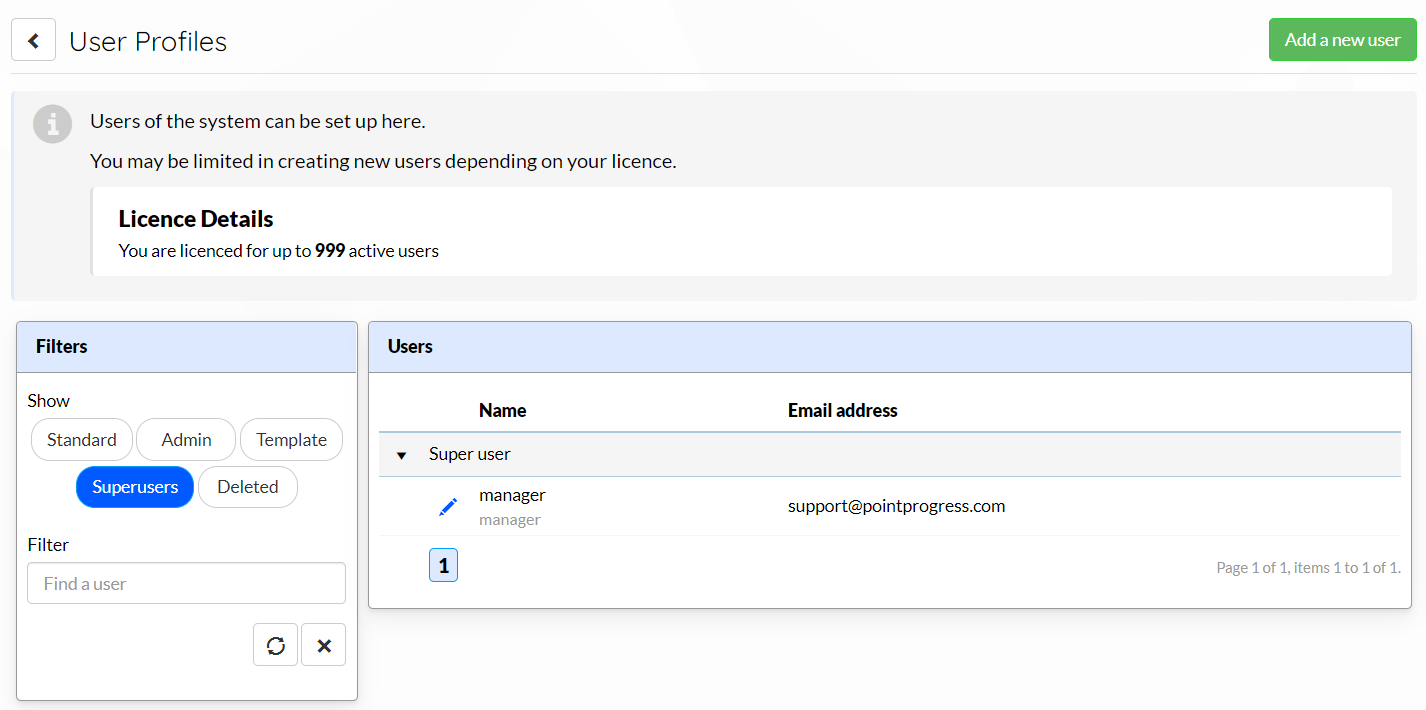 Inside the user profile, click Proxy Users on the right-hand side menu.

Find the user who you want to make claims on behalf of, and use the arrows next to their name to add them to the proxy user list.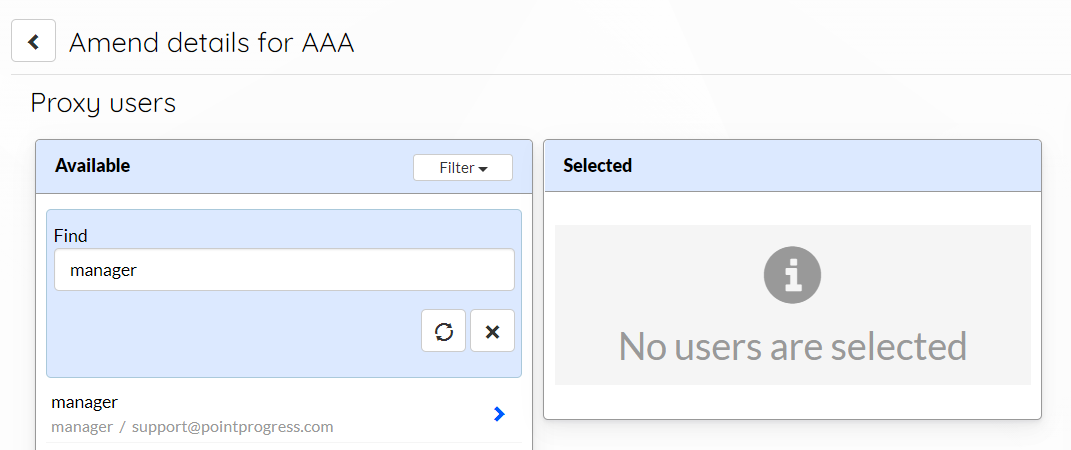 Once the users have been selected, they will appear on the right-hand side of the screen.
The proxy users are now set up for this profile, you can now log in as yourself and when clicking on Create a new claim from your dashboard you will be presented with a new field On behalf of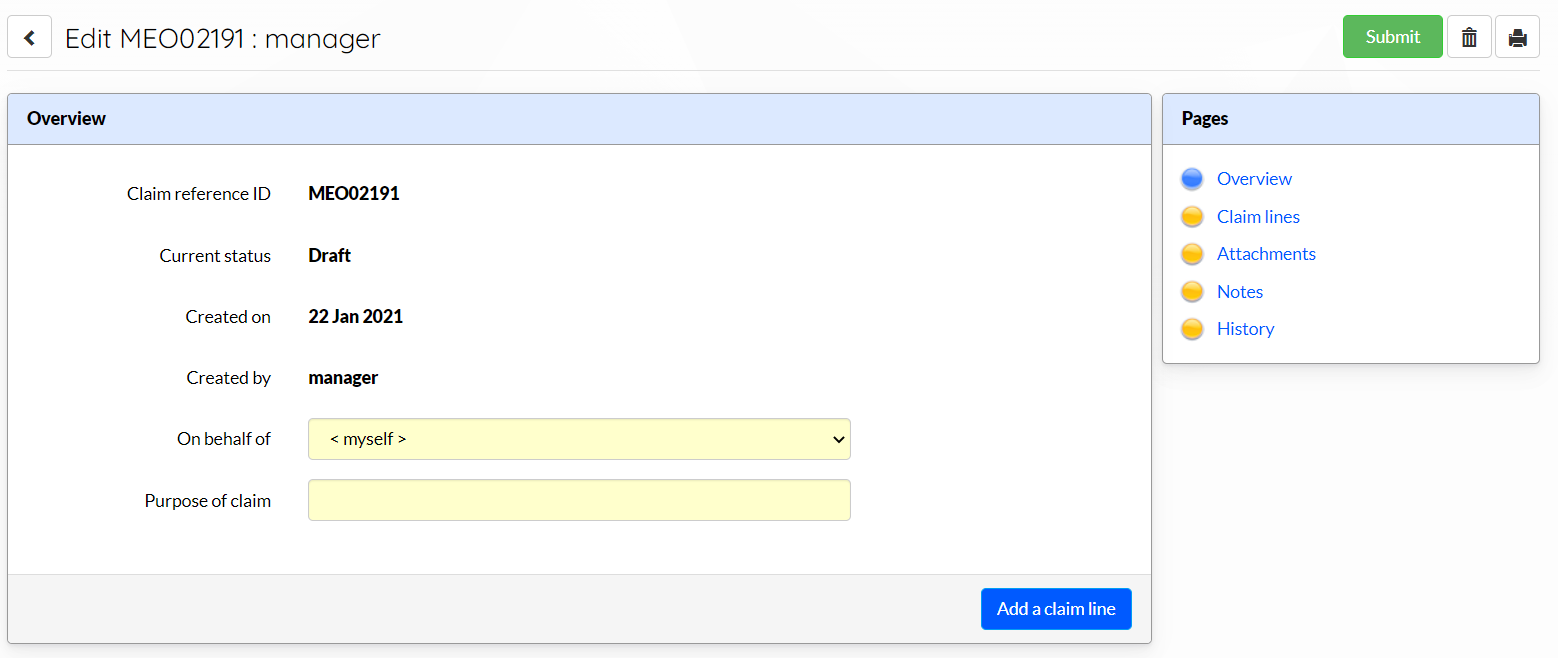 You can select the names from the dropdown on this field to create claims on behalf of this person.