This area allows you to manage the checks carried out by the system. There are three areas.

This gives details of DVLA checks carried out and the credits used, as well as showing your credit balance.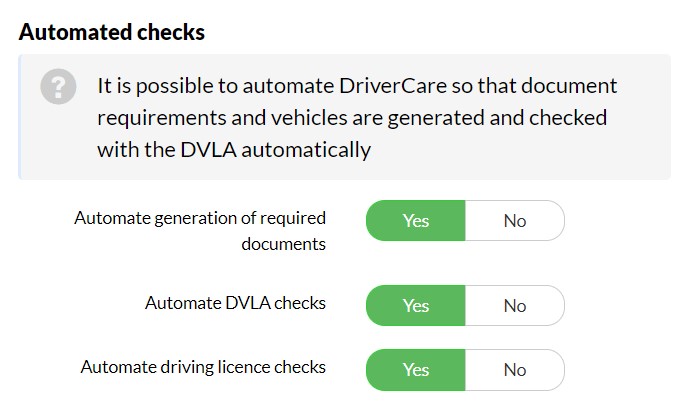 This allows you to control whether the checks are run automatically or not. You can also turn on automatic DVLA checks which will keep the tax and MOT status of every vehicle up to date.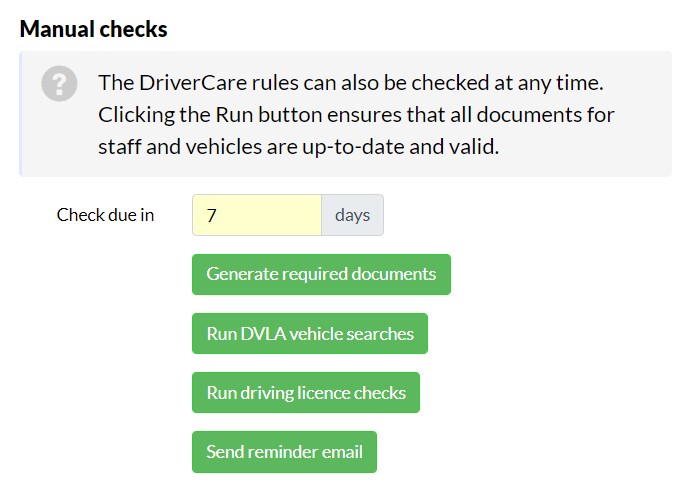 Use this if you prefer to manage the Duty of care checks yourself. The 'Check due in' box allows you to set the number of days before a documents expiry date. If the document is due to expire within this time then it will be picked up by the system when you click 'Generate required documents'.
The 'Run DVLA checks' button links you to another screen which will list every vehicle picked up as requiring a check (either by an automated run or by clicking 'Generate required documents').
Finally the 'Send reminder email' button will allow you to select from a list of users with documents pending and send out an email reminding them that they need to take action.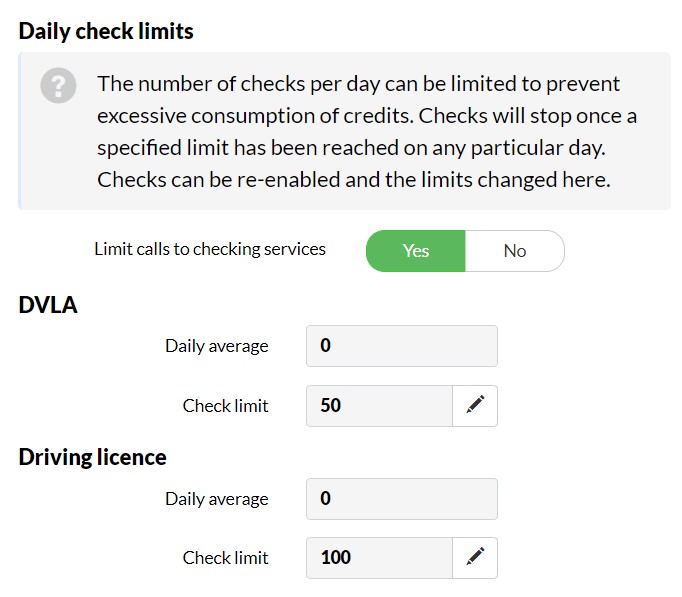 This area allows you to set limits on the number of checks run on a particular day.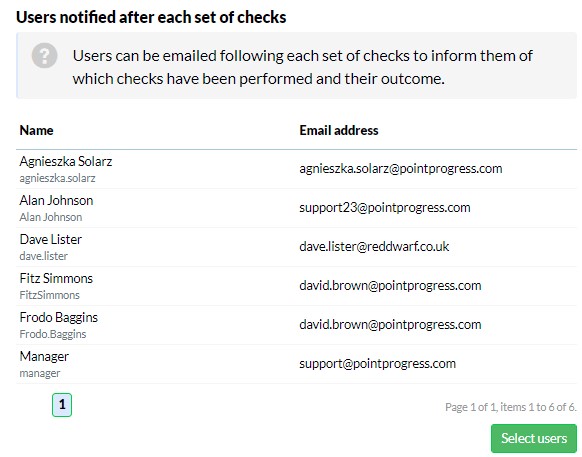 Here you can select who will receive emails with the results of the automated checks.
* This function requires DriverCare to be enabled