Requesting Driver eConsent*
From the main administration area, navigate to the Driving Licences area.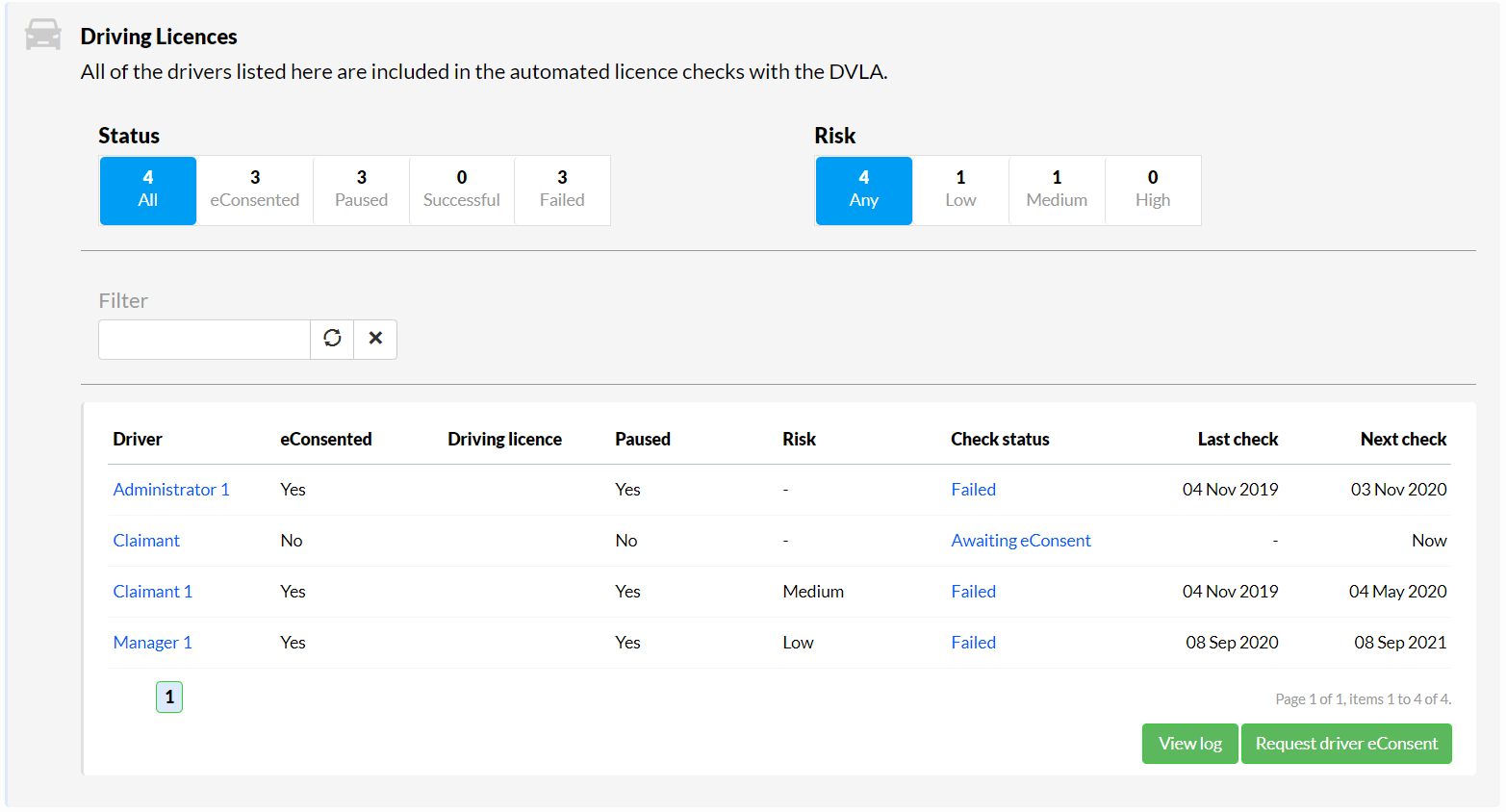 From here you can request driver eConsent.
Please note the driver needs to be a registered user.
Select from the list of Available drivers and add to the Requested driver's list. Click Send requests.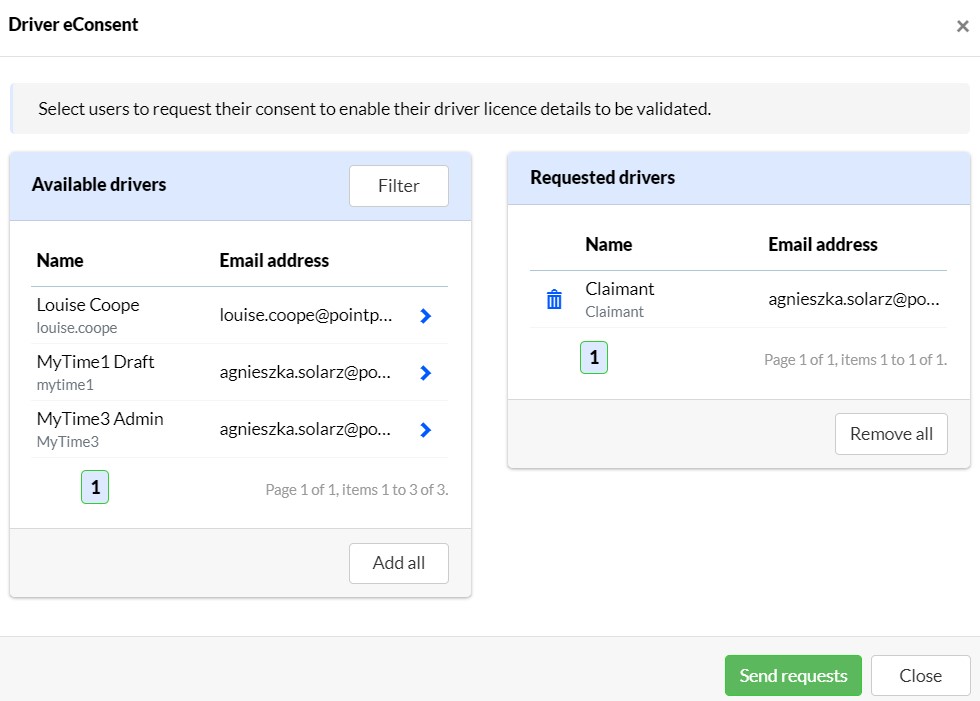 Your Requested driver(s) will receive email instructions to give consent for licence checking.
* This function requires DriverCare to be enabled