These are required if you want to use the DVLA service in either vehicle creation or to check whether a vehicle has update tax and MOT.
From the main administration screen, you can see your outstanding balance and request additional credits if you are running low.

Click on the Request more button if you need to add credit to your account. This will take you through to our Zendesk system where you will be prompted to enter your details and raise a support ticket asking for your credit to be topped up.
Once payment is approved we will add your additional credits to the system and they will immediately show on the Duty of Care dashboard.
If you want to see a summary of the credit spent then click on Show usage and a new screen will open showing each credit used and what for.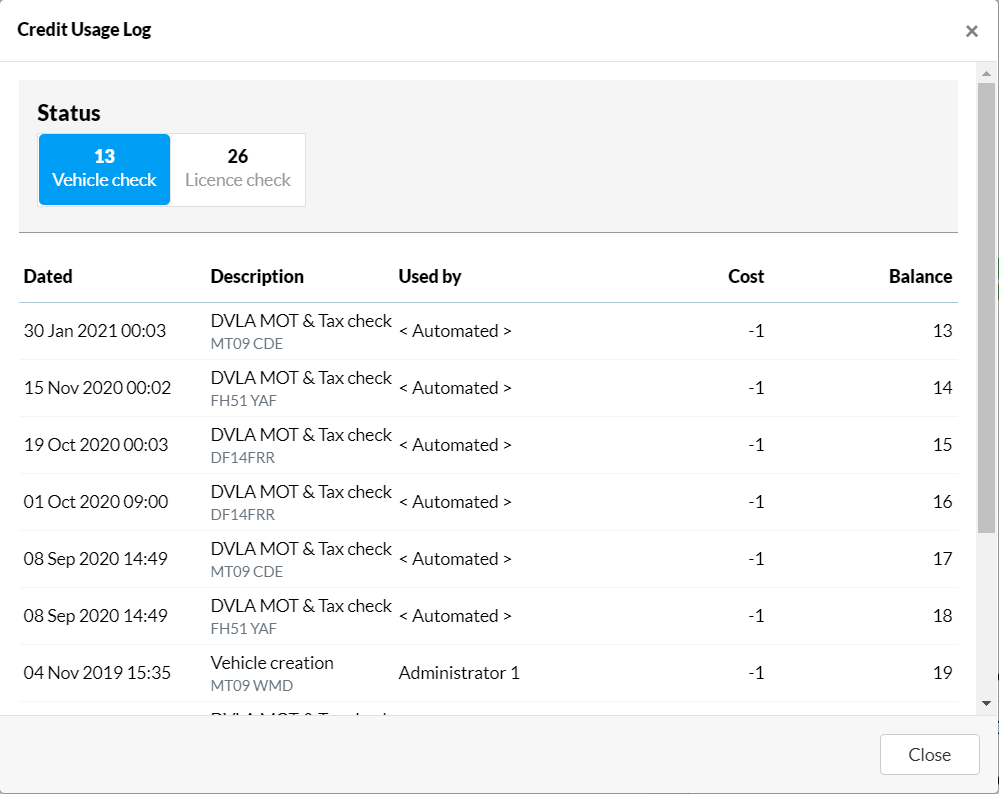 * This function requires DriverCare to be enabled