Authorise time activities
From the Dashboard go to the side menu and select MyTime, Authorisation.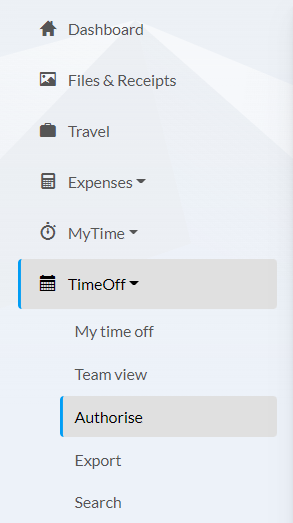 Click on the Red Manager box to view a list of timesheets awaiting authorisation.
Click on the pencil icon next to each timesheet to see the details and approve or deny each line.
Click on the Approve or Deny button on each line to authorise.
For denied lines, there is also the option to add a reason why.
On completion click the Submit button to submit the timesheet to the HR team for batching.
If any lines also contain mileage or allowances they will also show on-screen alongside any other expenses for that day.