The planner is available in the My time off area of TimeOff. Navigate to this using the side menu.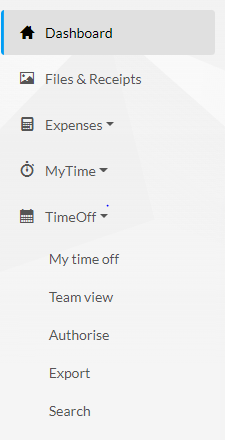 The planner will show holidays and any other absences over the current year. These are colour coded depending on the type of leave.
Any dates with diagonal lines through them, are requests which have been submitted but not yet approved.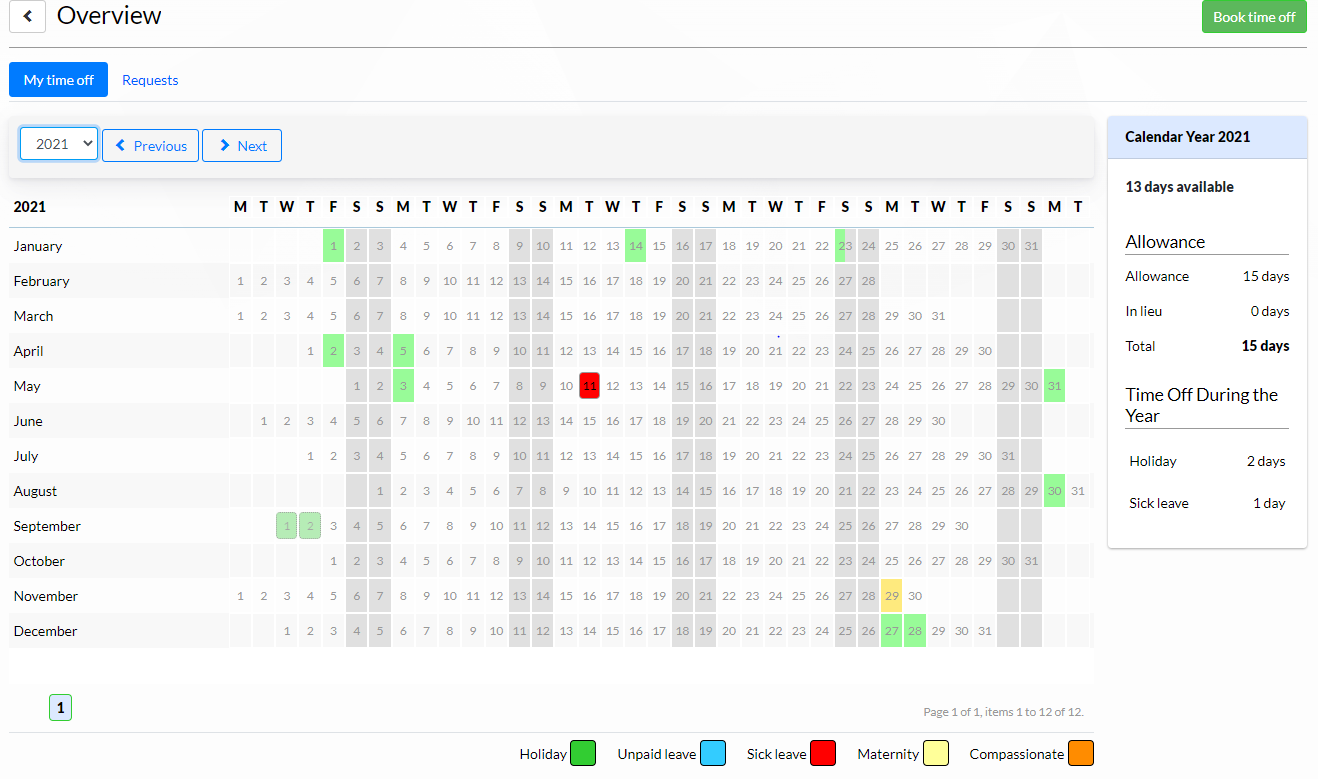 There are arrows to move between years.
A summary of allowance and time off already booked is shown on the right side.
The Requests tab will show a list of requests made with their approval status