On the Dashboard screen, tap on the Requests box.
Booking time off can also be done through the Calendar, or in the Side menu.
Tap the blue plus icon at the bottom of the screen.
The type of leave selected will determine what options are available.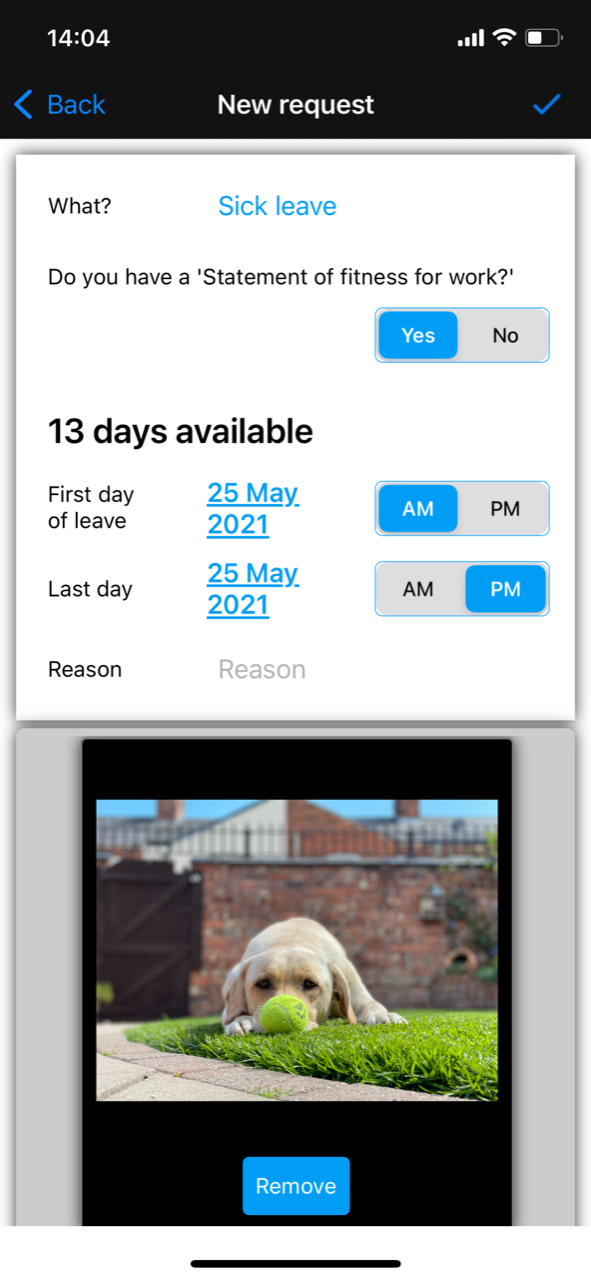 Select a date for the beginning and end of the leave period.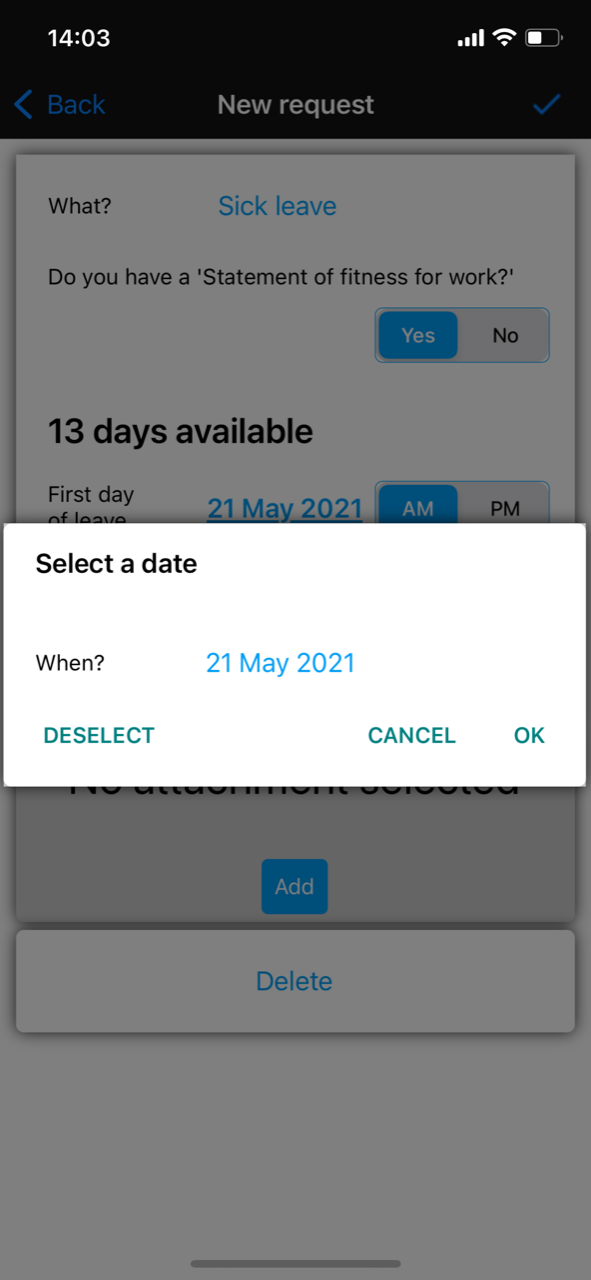 Attach any documentation/evidence if this is required.
When everything is complete, tap the tick to either save the request or submit it for authorisation.