As a line manager, you will have a monthly planner overview of all members of your team.
The planner is available in the Approvals area of TimeOff. Navigate to this using the side menu.
From the top part of the screen, you can view leave for all employees in your teams.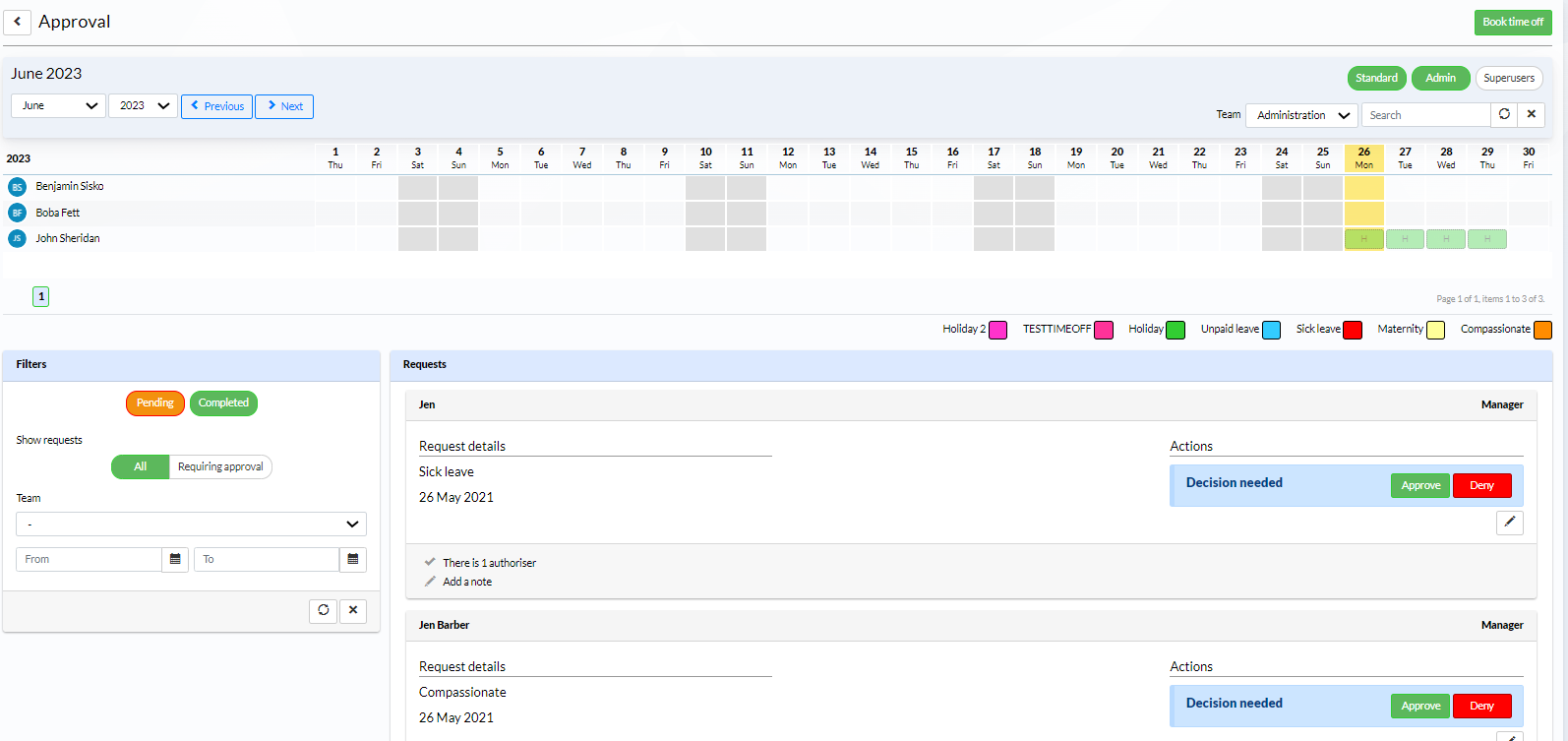 Use the arrows to select different months to view.
Requests are colour-coded depending on their type, and those which are pending approval will show as diagonal lines.
TimeOff Requests
All leave requests will show in this area.
The filter box allows you to narrow down the list of requests, by those pending approval/completed, as well as by team and in a set date range.
To view an overview of allowances and leave for an individual member of staff, see Staff Leave Overview.