To view a summary of individual employee allowances and leave taken, navigate to Staff time off in the TimeOff area from the menu.

Use the filter options to find the team member you want to view. The Member of staff list can be narrowed down using the Team filter.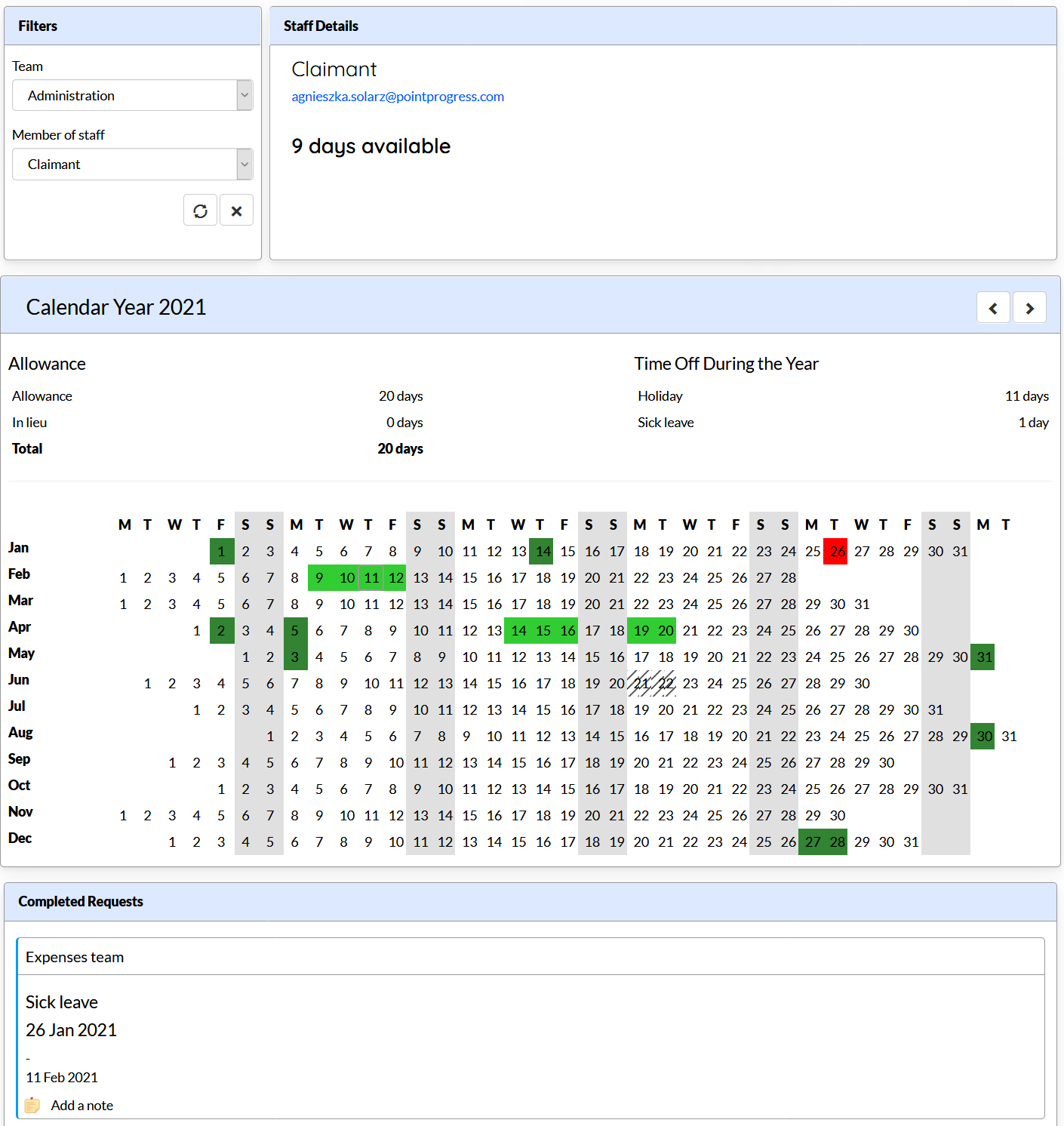 Staff Details – The available holiday remaining for the employee is displayed here
Calendar – An overview of for the year, which is colour coded depending on leave type. Use the arrows to view different years.
Diagonal lines show a leave request which has not yet been approved. There is also a summary at the top of the allowance and number of days booked for the year.
Completed Requests – These are the requests which have been approved, whether past or future.