New Claim using the Receipt
To begin creating a claim directly from the receipt screen, first tap on the receipt and then tap Create a claim.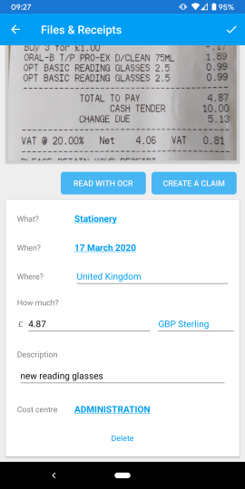 Here you will be able to select a category. Enter in the description, reference and any additional people. And modify the account, date, amount, vat and country.
You can also remove the receipt and add a new one if you wish to.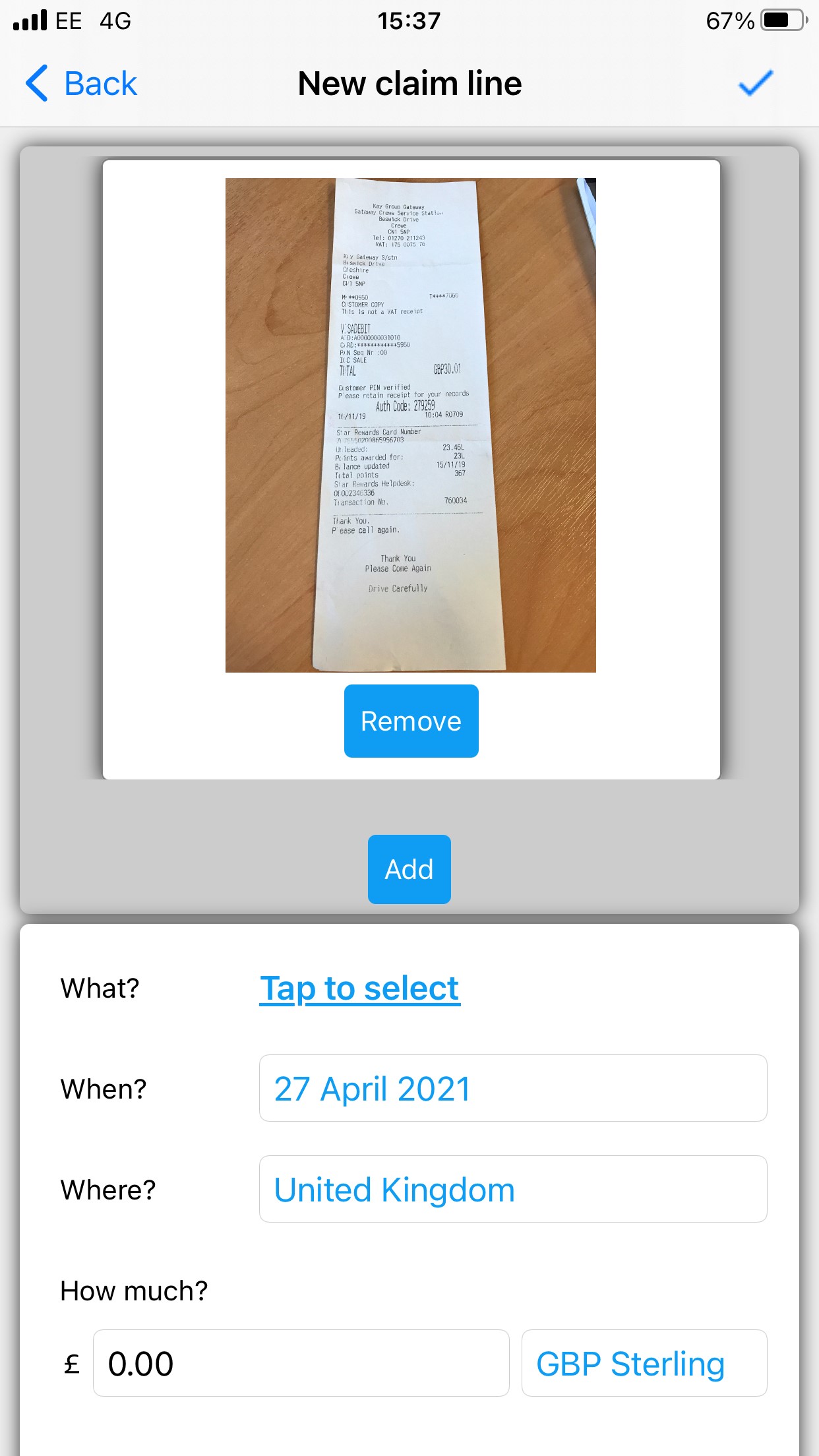 Once you have filled in all the fields, you can then tap the tick in the top right-hand corner, to save.