GPS Mileage Claim Line Entry
To begin recording a journey, using GPS, press the Start button on the Dashboard, in the Journeys section.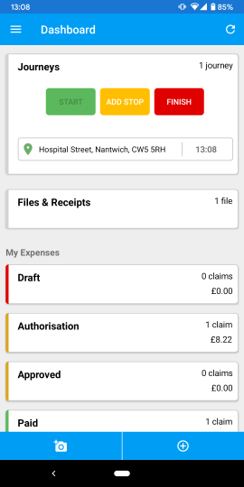 The address of the starting point will be displayed and there is the option to add a stop to your journey.
Please note, if you don't have a connection to our servers then the location information may not populate immediately. An internet connection isn't required to gather the location information but is needed to convert the location into a Start point for the journey. This will happen as soon as you have a connection.
When the journey is complete, use the Finish button to complete and save the journey.
In the side menu, you can view all saved journeys by pressing Journeys.
To delete a journey, swipe left.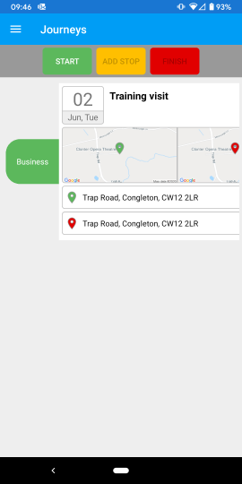 To create a claim line using your journey, swipe right.
Information from the claim will be automatically populated on the claim line, such as the date and category. The category can be changed, if the one selected is not appropriate.
You can add any additional mileage (and reason), and a description for the journey.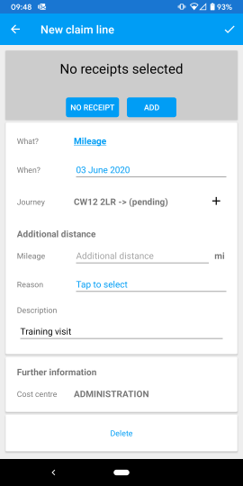 Use the tick in the top right corner to save the claim line.