Submitting a claim for authorisation
Assuming you have already followed the Manually create a new claim guide and you have added a standard purchase or direct mileage entry claim line you will be presented with a screen similar to the below screenshot with a list of claim lines.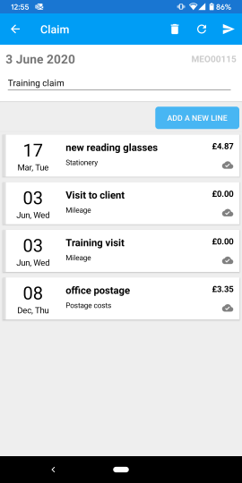 The app will attempt to sync up with the cloud. You can tell if the claim lines have successfully synced up to the cloud, as each claim line card will contain a tick on the right.
Once each line has a tick, you can then tap the send button in the top right-hand corner.