MyTime User Profile
To access the MyTime settings in a User Profile, click the Administration button in the left hand navigation menu.

Then click User Settings.

Then click User Profiles.

To edit a user profile, navigate to the user you would like to edit, and click the blue Pencil button next to their name.

Then, click MyTime in the settings list on the left of the user profile.

This menu will then appear, to add a category to a user profile, click the blue Arrow next to the category you would like to add to their profile.
To remove a category form a user profile, click the blue Bin button next to the category you wish to remove.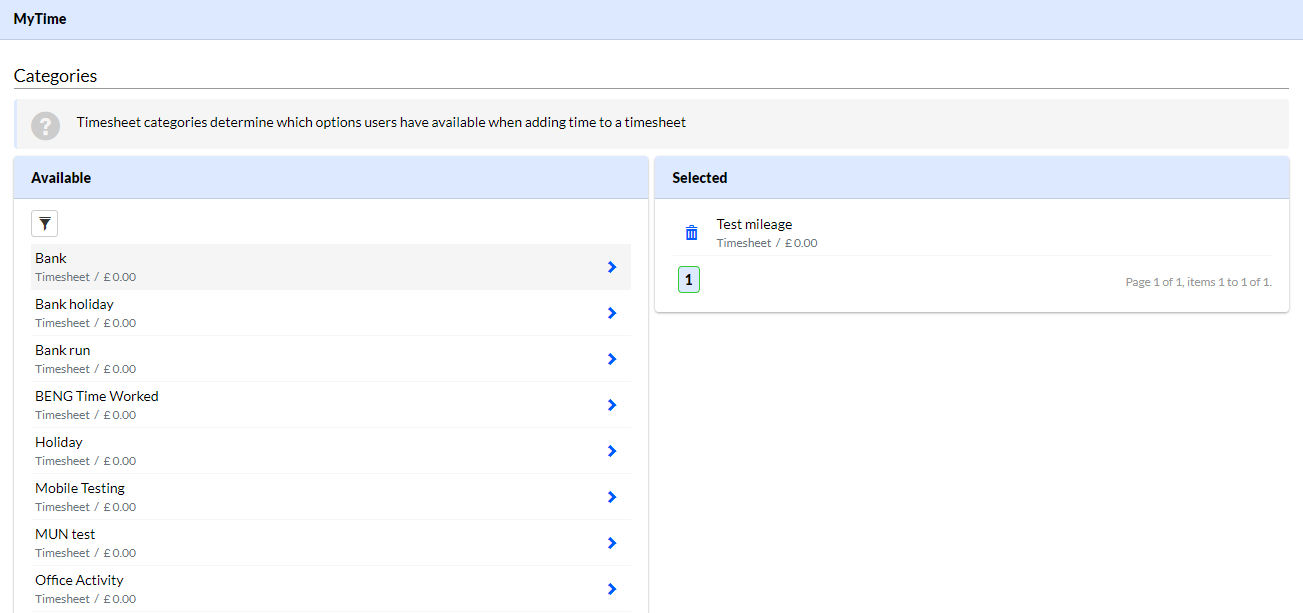 At the bottom of this menu you will find settings that relate to the MyTime time and attendance mobile app.
Here you can create a PIN for a user, this PIN will be used by the user to identify them when clocking in via the app.
The default time and attendance category is used to create entries on the users timesheet when using the time and attendance app. This is limited to categories that allow start and end time entry only.

To save these settings to a users profile, click the green Save button in the top right of the menu.