Clicking on the Request an Advance link within the Accounts section on the Dashboard.
Any fields in Yellow are mandatory.
Use the Account details section to select the account for which the advance is to be requested. Using the search function, you can either look for an existing account or create a new account.
The Advance section of the screen allows you to input the Value being requested, along with a description of the request and a Date by which the advance is needed.
The currency will change depending on the account selected in the first part of the screen, or for new accounts, the currency can be selected.
There is also a Notes and Coding section underneath so that advances can be assigned to specific projects or cost codes.
Upon clicking submit, the request will then be sent to your Manager for authorisation. You will be informed via email of this.
Depending on the workflow setup, the request can either end with the Manager or move onto the Expense Team. Once it has been approved by all parties, your account will be updated by this value, showing that you have received this money.
Claiming Against the Advance Account
Any expense claims entered in connection with the requested advance, have to be assigned to this advance account (highlight below).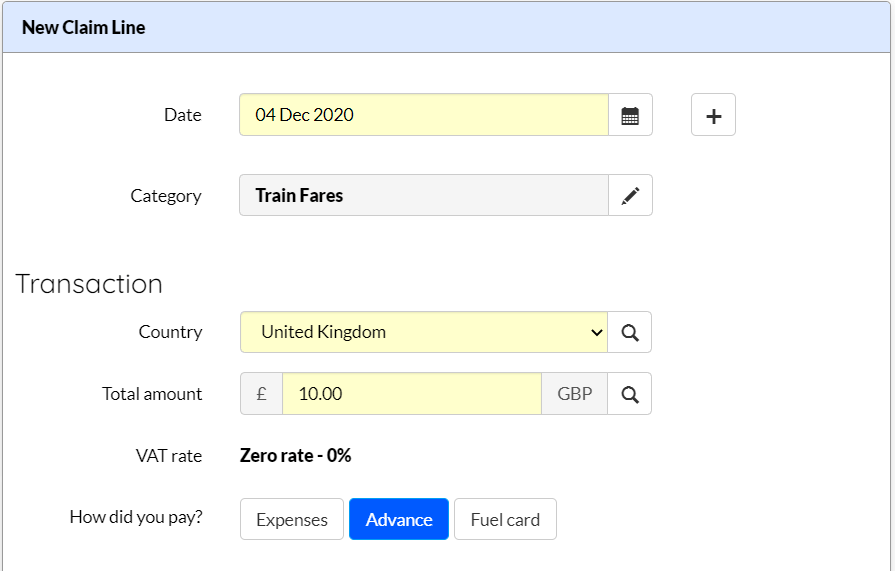 By selecting the Advance account from the Dashboard, you can see claims made against this account, which will bring the balance of the account back down to 0.

In order for an administrator to approve the advance request first navigate to the Profile Request Approval area, at the bottom of the Dashboard and then click on Advance Request as shown below.

On the next screen, you will be shown the different options for approving items on the system.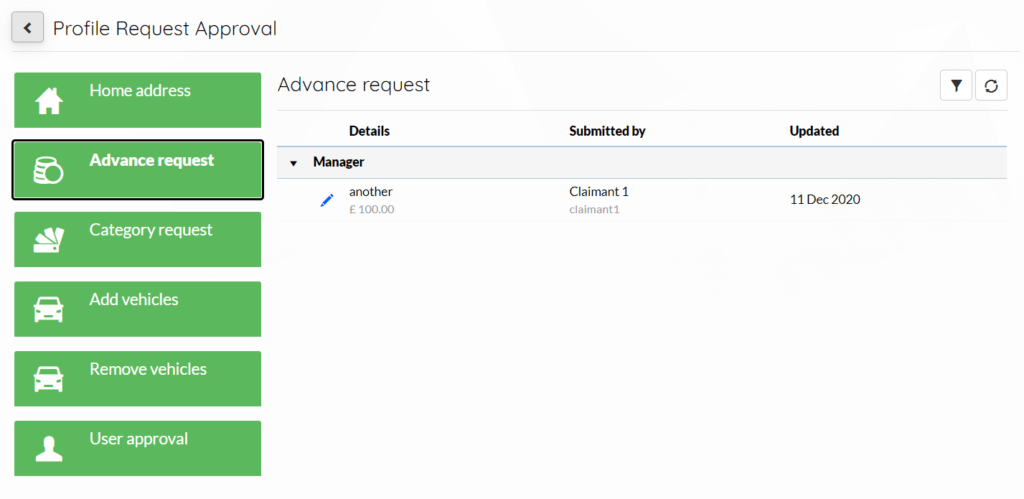 Click on an Advance request to enter see all of the request advance forms that have been submitted.
Click on the Pencil icon next to the advance to enter the approval screen.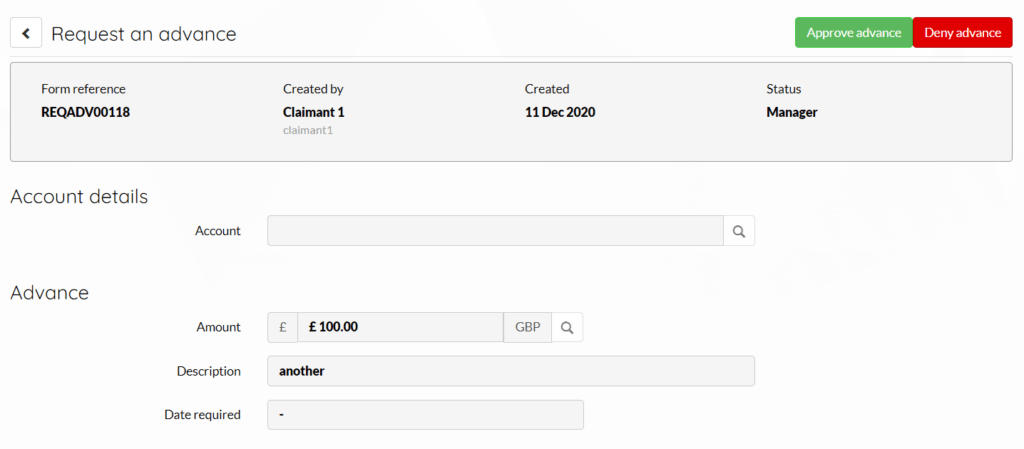 You can now review the details of the request advance and approve or deny the advance using the Green or Red button.