Navigate to the Administration area from the side menu, and under the InvoiceFlow section, select Categories.

Use the filters to find an existing category, or show Deleted categories.

Add a new category
To enter a new invoice category select the Add new button, or use the pencil icon to edit an existing category.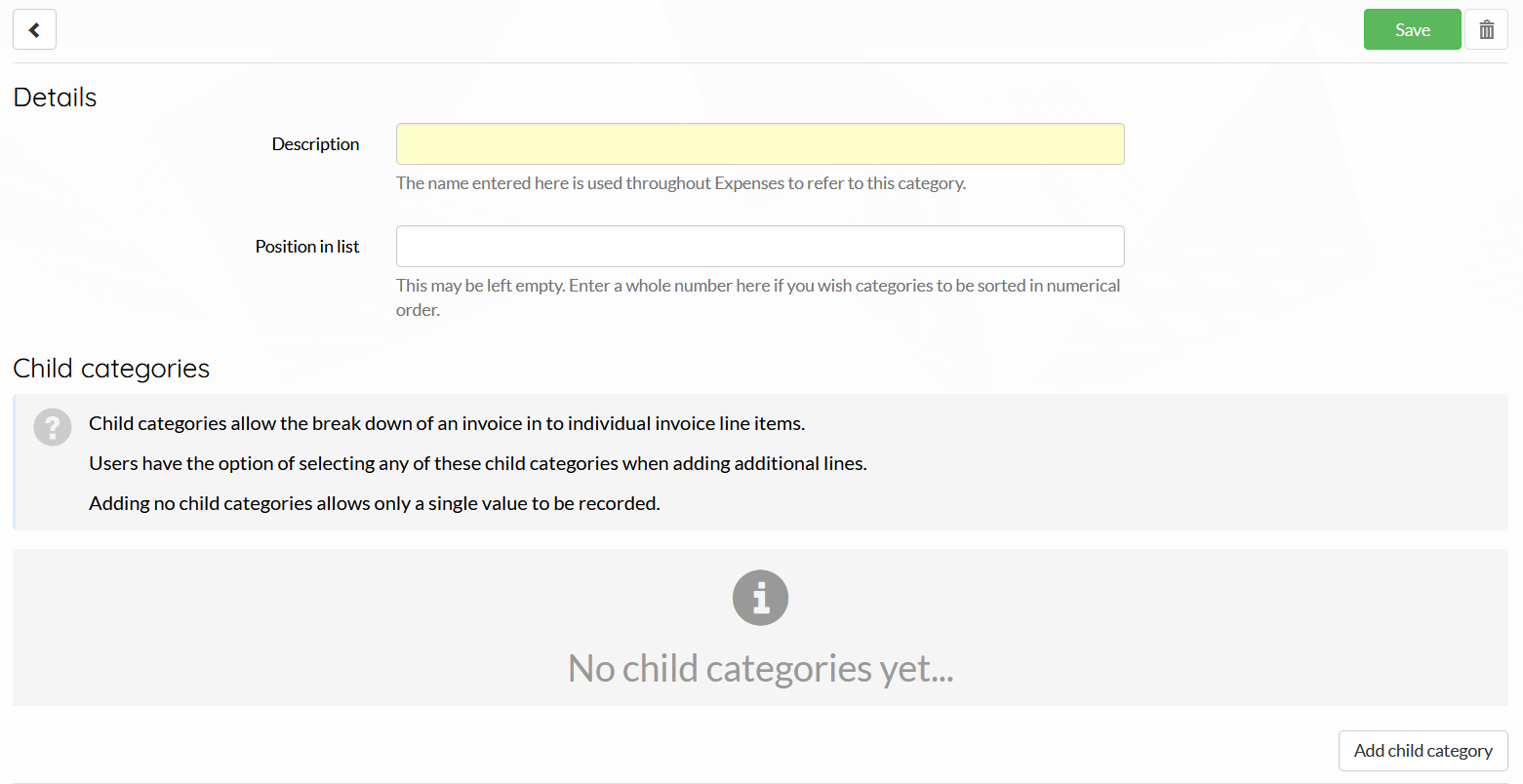 Description – Enter a name/description for the category which the user will see.
Position in list – Select wherein the list of categories this should show.
Child categories – Allows invoices to be broken down into individual line items. If no child categories are added, only a single value can be recorded.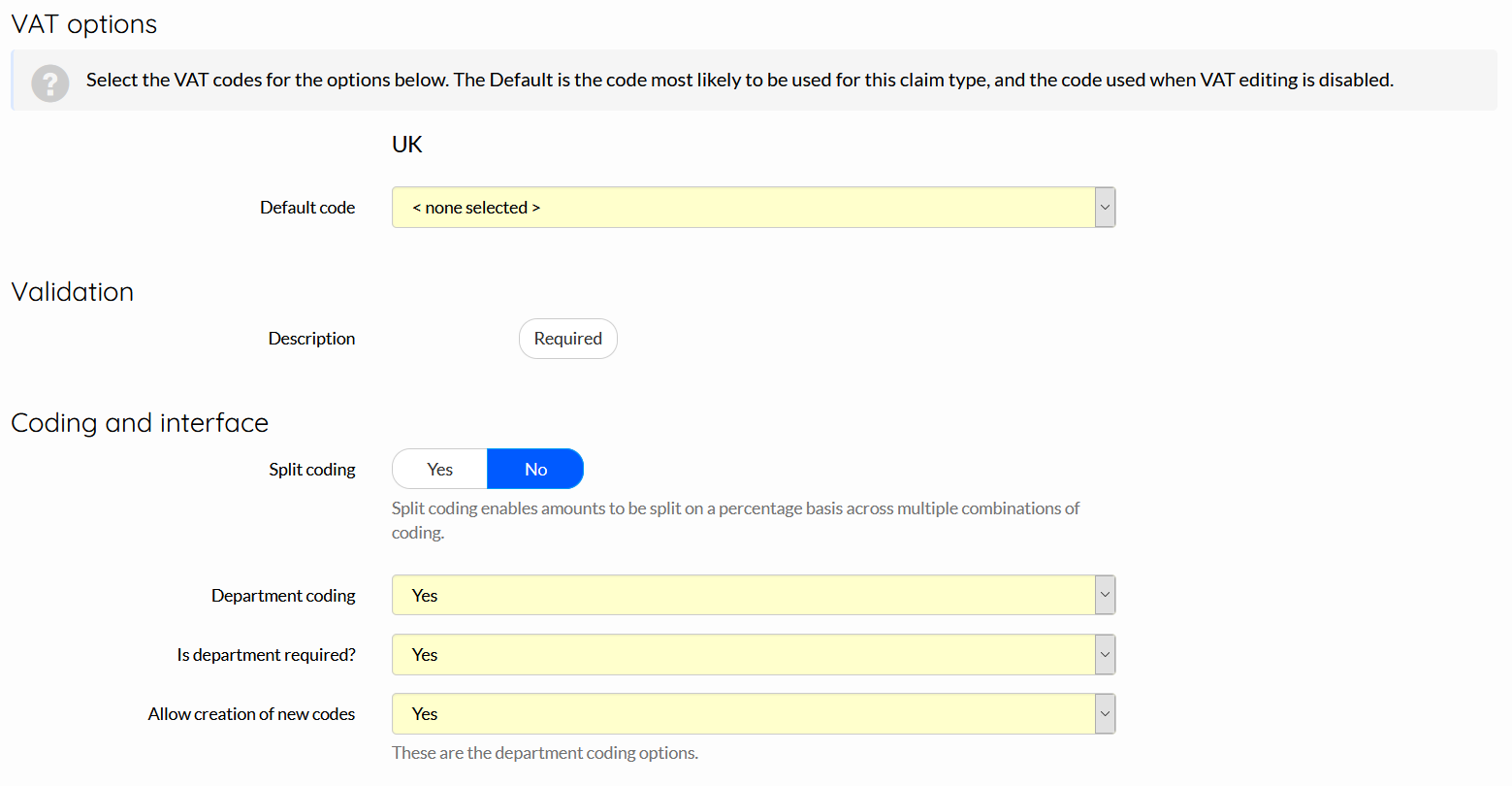 Default VAT code – Enter the default VAT code for this category
Validation (Description) – If Required is selected, the description field on the invoice entry screen will be mandatory.
Coding and interfaces (reports)– Switch on any coding required for this category and whether it is required or can be entered by the user.
Account code – Enter an account code for the category.

Click Save to exit.